Pakistan could face suspension by International Hockey Federation.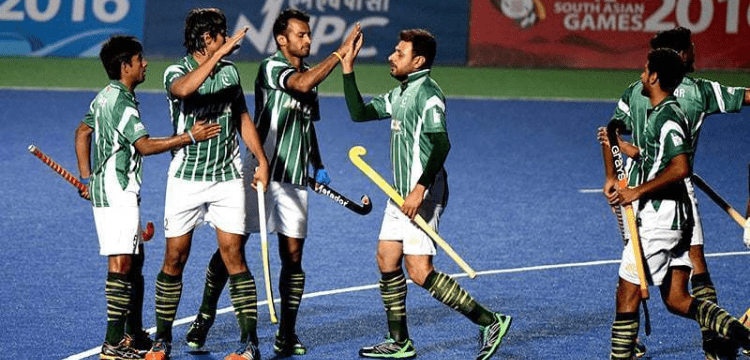 The Pakistan Hockey Federation (PHF), which is unable to send its men's national team to the FIH Nations Cup, a qualifying tournament for the Pro League, faces the risk of being suspended by the organisation that oversees the sport worldwide (FIH). On Saturday, a number of prominent former Olympians and captains—among them Islahuddin Siddiqui, Samiullah, Asif Bajwa, Rana Mujahid, Rasheed ul Hasan, Manzoor junior, and Hasan Sardar—appealed to the government to grant money to the PHF so it could send a team to Potchefstroom in South Africa.
The FIH Nations Cup is set to begin on November 28, and Pakistan has been warned by the PHF that failure to field a team might result in a ban and significant financial penalties from the international organisation.
The PHF was fined a 170,000 euro punishment by the FIH in 2019 for failing to send a team to the inaugural Pro Hockey League tournament in Argentina.
The cash-strapped PHF was only able to make partial payments on the fine. According to a top PHF official, Pakistan recently competed in the Azlan Shah Cup in Malaysia thanks to sponsorships and donations the federation was able to get because the government had not provided any funding.
We're in a terrible spot because we don't have the money to send the team to South Africa, and if we can't, the FIH can suspend us in addition to fining us severely, he said. Another source claimed that Dutchman Siegfried Aikman, Pakistan's foreign coach, was dissatisfied with the circumstances.
He is concerned because these financial troubles are impeding the growth and advancement of the team, which managed to take home the bronze medal at the Azlan Shah Cup. As they have created a fact-finding committee to arrange new elections, the government and its sports arm, the Pakistan Sports Board, have refused to release funding to the PHF.
The recent PHF elections, in which Brigadier (retd) Khalid Sajjad Khokar was re-elected after serving as president for almost ten years, were similarly ignored by the government.