Trailer Released For Kangana Ranaut's Horror Film 'Chandarmukhi 2'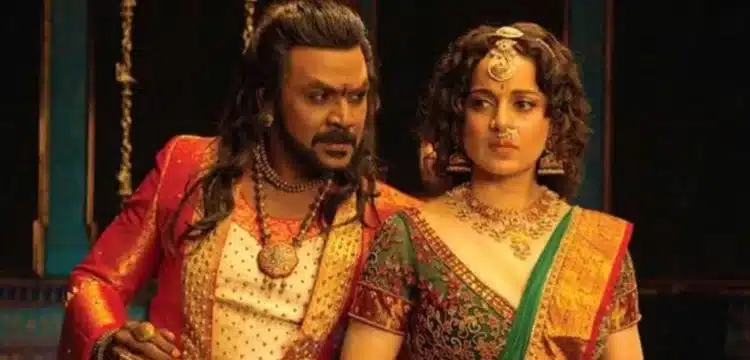 The recently unveiled trailer for the Tamil film 'Chandramukhi 2' presents an engaging storyline. Helmed by director P. Vasu, this supernatural horror flick stars Kangana Ranaut in the alluring role of the spirit Chandramukhi and Raghava Lawrence as the protagonist Vettiyan Raja.
The trailer takes viewers on a riveting journey through time, unfolding in a palace rumored to be haunted by Chandramukhi, a medieval court dancer once beloved by King Vettiyan before her demise. The narrative is laced with suspense and supernatural horror as Chandramukhi's vengeful spirit seeks vengeance and possession.
Drawing parallels with 'Bhool Bhulaiyaa,' the film's trailer blends supernatural elements with psychological thrills. Tamil actor Vadivelu injects humor into the mix with his quirky queries, reminiscent of his iconic roles in Tamil cinema. Despite the comedic elements, 'Chandramukhi 2' maintains a palpable sense of tension, featuring action sequences, dance performances, and a haunting musical score.
Also Read: 'Rocky Aur Rani Kii Prem Kahaani' Now Streaming on Amazon Prime Video
The film also delves into the past, showcasing Chandramukhi's courtly dance skills and Kangana Ranaut's character displaying proficient swordsmanship. Serving as a sequel to the 2004 original, which starred superstar Rajinikanth, 'Chandramukhi 2' directed by P. Vasu promises an enticing fusion of supernatural horror, action, and comedy.
Audiences can anticipate its theatrical release on September 28, 2023, with heightened excitement surrounding the film's intriguing narrative and Kangana Ranaut's portrayal of the enigmatic Chandramukhi.