Rakhi Sawant confirms the marriage with Adil Durrani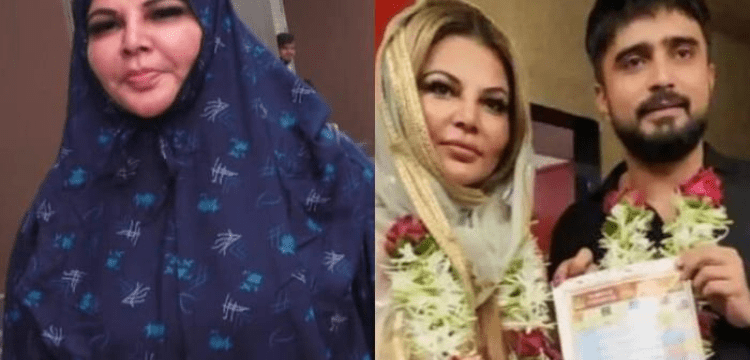 Rakhi Sawant hinted to tensions between her and husband Adil Durrani.  When asked about the wedding, she responded, "Yes, I married Adil in July of last year after knowing him for three months. We got married in court after a nikah ceremony. I haven't told anyone about it since he forbade me to do so seven months ago. He believed that if people found out about our marriage, it would be difficult for his sister to find a suitor. "Tum Rakhi Sawant ke saath judoge toh tumne badnaami li hai," he said.
Rakhi went on to say, "As a married couple, we continue to live together. But there's a lot going on between us that I don't want to share right now. When it's time, I'll reveal the cards. Adil and I will continue to be married, I'm certain of it. I've observed a few things that give me the impression that a lot has occurred."
Rakhi Sawant posted a few images from her small ceremony at the registrar's office on Instagram. Others showed the two posing with garlands while others showed the pair signing the marriage licence. However, a picture of a marriage certificate with the signature Rakhi Sawant Fatima that went viral drew the attention of the enthusiasts. The Main Hoon Na actress is thought to have adopted the name Fatima.