Rawalpindi Express Teaser Released Amid Legal Dispute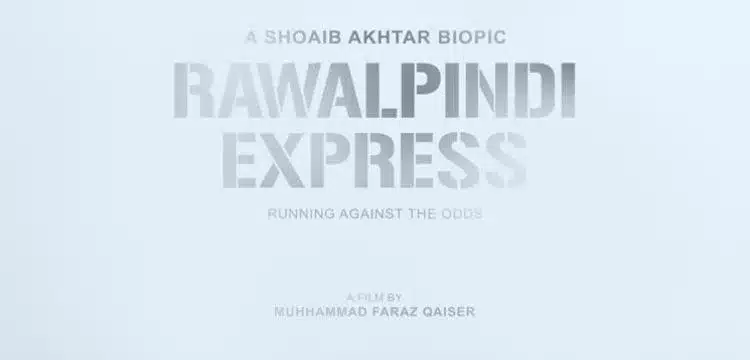 In an unusual turn of events, the official first look teaser for Rawalpindi Express – A Shoaib Akhtar Biopic was released amid a legal dispute between the film's subject and its producers. There are some significant changes, with Mirza Gohar Rasheed replacing Umair Jaswal as the cricketing great. 
This unexpected statement is accompanied by a fast-paced teaser in which Rasheed takes centre stage as the supposed Akhtar. The official first look depicts a journey of early struggles, clashes with many elements, and ascension to success. With an intense soundscape accompanying the preview, one cannot help but suspect that the "biopic" is simply a highly dramatised rendition of events. 
Also Read: Shoaib Akhtar dissociates himself from the biography 'Rawalpindi Express'
Certain scenes in the teaser are reminiscent of Ranbir Kapoor's Sanju, while others make one wonder how authentic the story intends to be. The official title is accompanied by the lyric "Running against the odds," which was shot at 47 locations over 68 days. Faran Tahir, Saleem Mairaj, Raheela Agha, Salman Shahid, Shafqat Cheema, Usman Peerzada, Umer Aalam, Hamza Khawaja, Rabita Ali, Faiza Khan, Omair Rana, Adnan Shah Tipu, Rahim Pardesi, Hammad Siddique, and Baatin Farouqi star, with Rasheed playing the eponymous character.
This is especially notable given that Akhtar just claimed that he had secured a stay order against the producers of his alleged biopic. The order bars filming and distribution of the film until the aforementioned case is resolved. "I have obtained a stay order against the filming and release of the alleged biopic being made on my life by a certain group of people," the famous batsman wrote on social media. He also urged anybody involved in the endeavour to be aware of the illegality of their activities and the possibility for reputational harm.
A letter from Akhtar's lawyer was added to the Instagram story to clarify the situation. According to the notice, the court has restrained the producer of the biopic, titled Rawalpindi Express, from shooting, filming, and releasing any part of the film to any media platform, including social media and cinema, until a final decision in the ongoing legal battle is reached.