Suicide blast in Sector I-10/4, Islamabad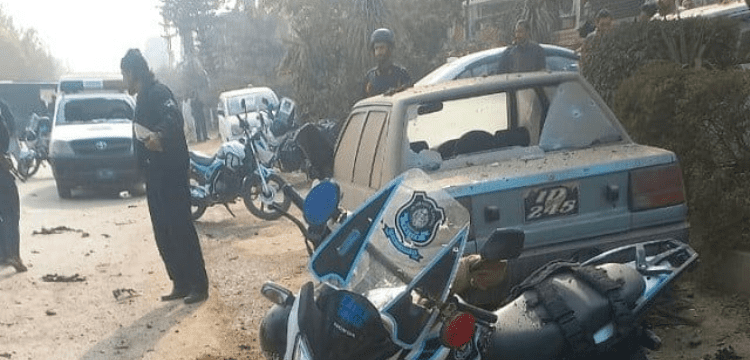 One policeman martyred in suicide blast in Islamabad's I-10. A policeman was martyred and at least six people — including four police officers were injured in a suicide blast in Islamabad's 1-10/4 sector on Friday, police officials said. In a tweet, the Islamabad police said police officers were conducting snap-checking when they signalled the suspicious vehicle to stop.
"A suicide bomber aboard the vehicle detonated himself soon after the car stopped near the officers," it said.
The police statement, however, did not mention the number of people aboard the vehicle.