Absolute moron Fahad slams vengeful Feroze for disclosing private information about actors in public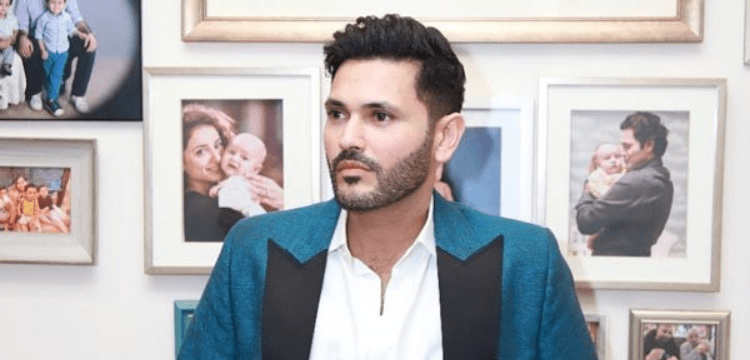 Feroze Khan shared legal documents on social media that included the addresses and personal contact numbers of defendants.
On Tuesday, Feroze Khan served defamation notices to many musicians for making unfounded claims against the actor. The actor posted the legal paperwork, which includes addresses and mobile numbers, for the first time on his official Twitter account.
He later took down the aforementioned notification from social media, replacing it with the statement, "Defamation legal notice has been filed by my legal team to those for [posting] false and unsubstantiated charges." By the time he took the notice down from his official Twitter account, which boasts an amazing following of approximately 442,000 followers, it had unluckily become widely known.
One of the celebs he had sent the aforementioned defamation notice to was Sarwat Gilani. After the court notice was publicly shared with the artists' personal information, her husband, Fahad Mirza, took to Instagram to call out Khan, labelling him as a "moron of the highest order."
Mirza, while adding that he doesn't like to comment on "nonsense", shared, "Feroze Khan is very vengeful and stupid for adding the personal numbers of all those actors and then making it public." He went on to add, "After this knee-jerk response, he really has proven that he is a moron of the highest order and I am sure whatever his wife says about him must be true."
According to the notification, Khan and his ex-wife Syeda Aliza Sultan are involved in a custody dispute over their two children. The legal team for the Tich Button actor additionally asserts that Sultan hasn't brought any legal action related to domestic abuse and that none is currently ongoing.
The court filing then turned to the artists, noting that the defendants had posted posts critical of Khan without permission from the latter or any other justification. The statement in the document read, "They [defendants] made defamatory statements/comments in interviews, and press conferences from the month of October onward." "Your false, unsubstantiated claims caused enormous suffering for the actor, and he received harsh public condemnation as a result."
Khan's legal team concludes by asking the defendants to either offer a written apology and provide evidence of abuse or pay the amount in damages. The actor's legal team has advised Sultan to retract her allegations of abuse, present the evidence or pay Rs30 million in damages if failing to do so. For the artists, Khan's lawyers have asked them to apologise to the plaintiff publicly or pay Rs20 million in damages. The defendants have been given 15 days to file a response.