'The Last of Us' Scores HBO's Largest-Ever Viewership Growth for a Drama.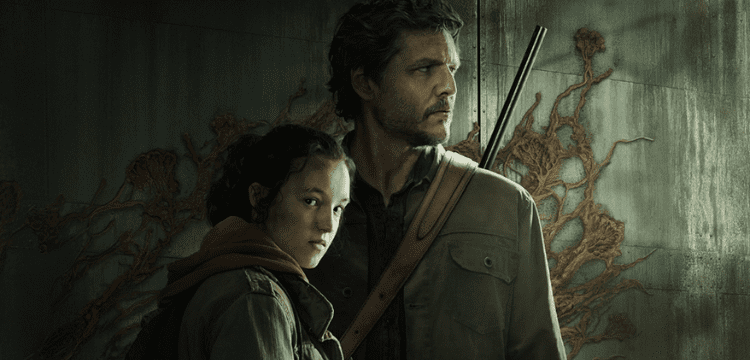 After achieving HBO's second-most watched series premiere in more than a decade, "The Last of Us" is now reaching an even bigger audience and breaking a new record for the pay TV channel.
According to measurements by Nielsen combined with first-party data from Warner Bros. Discovery, Episode 2 brought in 5.7 million viewers across linear airings on HBO and streams on HBO Max. That marks a 22% increase from last week's record-breaking 4.7 million, a number that Warner Bros. Discovery later reported had already jumped to 10 million after two days of availability.
Per HBO, the jump from the initial premiere viewership to Episode 2's debut audience is the "largest week 2 audience growth for an HBO Original drama series in the history of the network."
The network also offered yet another update regarding the series premiere's viewership, stating that "after one full week of availability, Episode 1 is now tracking at 18 million viewers, up nearly 4x from its premiere night audience."
The immediate popularity of "The Last of Us" is unsurprising, as the drama series is an adaptation of the megahit video game of the same name that has sold over 10 million copies worldwide. The only comparable HBO series in recent memory is "House of the Dragon," the "Game of Thrones" sequel series that debuted in August of 2022. Both series have significantly outperformed the launch of both seasons of "Euphoria," which became HBO's second biggest series of all time after "Game of Thrones" during its second season in early 2022.
While it should be mentioned that "House of the Dragon" and "The Last of Us" had the advantage of making their debuts as parts of franchises with existing fanbases, Season 2 of "Euphoria" debuted to 2.4 million viewers and climbed to 6.6 million by its finale.
"Sunday night viewing for an HBO series typically contributes 20% to 40% of the total gross audience per episode," HBO stated last week. As a result, it is probable that "The Last of Us" Episode 2, titled "Infected," will soon
In "The Last of Us," which takes place 20 years after the collapse of modern civilization, Pedro Pascal plays Joel, a hardened survivor who is recruited to smuggle Ellie (Bella Ramsey), a 14-year-old, out of a restrictive quarantine zone. They both must travel across the United States and rely on one another for survival, so what begins as a simple task quickly turns into a violent, sad journey.
Co-produced with Sony Pictures Television is "The Last of Us." Along with Carolyn Strauss, Evan Wells, Asad Qizilbash, Carter Swan, and Rose Lam, executive producers of the show are Craig Mazin and Neil Druckmann, who also pen the scripts. Naughty Dog created the first video game, which Sony Computer Entertainment then released for PlayStation platforms. Together with Word Games and the Mighty Mint, the series is produced by PlayStation Productions and Naughty Dog.