Govt Announces Privatization Plan of PIA and PSM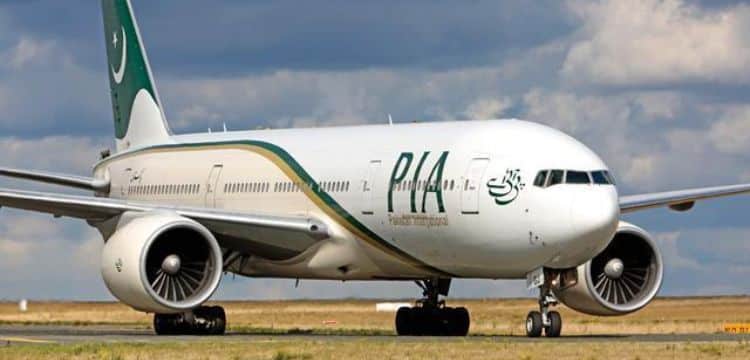 Caretaker Privatization Minister Fawad Hassan Fawad announced on Tuesday that Pakistan International Airlines (PIA) is set to offer its core business to interested buyers after receiving federal cabinet approval, including its existing obligations and assets.
During a press conference alongside Minister for Information and Broadcasting Murtaza Solangi, Fawad emphasized that a financial advisor would propose a restructuring and potential privatization plan for PIA, regardless of government sovereign guarantees.
The primary objectives of this privatization initiative, according to the minister, are to maximize the value and mitigate significant financial losses incurred by the national exchequer, which currently amount to Rs. 12.70 billion per month. Fawad disclosed that the Privatization Commission recommends appointing a single-transaction advisor, contingent upon federal cabinet approval based on a 2017 report.
Also Read: Privatization Of PIA Set With Finalized Timeline In Place
Fawad underscored that the privatization of PIA aims to strengthen Pakistan's aviation industry and highlighted the allocation of Rs. 2.542 trillion by the government to support struggling state-owned enterprises (SOEs) between 2018 and 2022. He emphasized the importance of privatizing loss-making SOEs to enhance their competitiveness in the ever-evolving global economy.
Regarding the Pakistan Steel Mills (PSM), Fawad indicated that the government plans to present the matter to the federal cabinet, which will make a decision in due course. He assured that the privatization process will maintain transparency and robust regulatory controls to safeguard public interests throughout.
Fawad expressed regret over previous administrations' inadequate efforts in addressing the country's economic challenges. He mentioned that privatization efforts began in 1994, with some cases still pending in the courts. However, he reiterated the caretaker government's commitment to fulfilling its entrusted responsibilities and adhering to the given mandate.
Also Read: PIA Faces Rs. 38 Billion Loss Due to Extended Aircraft Grounding
The minister disclosed that in 2020, SOEs contributed to a 7 percent deficit in the Gross Domestic Product (GDP), with 15 major SOEs incurring losses of Rs. 2 trillion. He stressed that these funds could have been channeled into national development projects, such as the Bhasha Dam.
Regarding PIA's financial status, Fawad stated that by June 2023, the airline had accumulated losses of Rs. 713 billion, including Rs. 263 billion in debt and an additional Rs. 13 billion provided by banks under government guarantees, along with Rs. 150 billion from the government's own resources.
Fawad noted ongoing efforts to resume PIA flight operations to Europe and praised the skills of Pakistani pilots, engineers, and supporting staff. Currently, the PIA fleet comprises 34 aircraft, with 15 grounded, including six leased ones, accumulating losses of $2 million.
Regarding the privatization of PIA's Roosevelt Hotel in New York, Fawad mentioned an extension of the deadline beyond November 8, with further actions pending the submission of a necessary action plan.
Regarding the privatization of Pakistan Steel Mills (PSM), Fawad pointed out that PSM was operating at a loss of Rs. 230 billion and using outdated technology. He stated that while the transaction structure for PSM was approved in December 2020, the privatization process had been halted due to interest from a single bidder. He added that there had been no government-to-government proposals for PSM privatization, and the capacity of PSM could be increased from 1.1 million tons to 3.1 million tons.
Fawad highlighted significant investments in the power sector and plans to move towards a free energy market through engagement with the private sector and public-private partnerships. He also mentioned that the privatization process for other SOEs, such as the House Building Finance Corporation, State Life Insurance Corporation, and First Women Bank, would proceed transparently.
In conclusion, Fawad cited the telecom sector as a successful example of privatization, boasting 197 million subscribers covering 98 percent of the country's total population.