Privatization Of PIA Set With Finalized Timeline In Place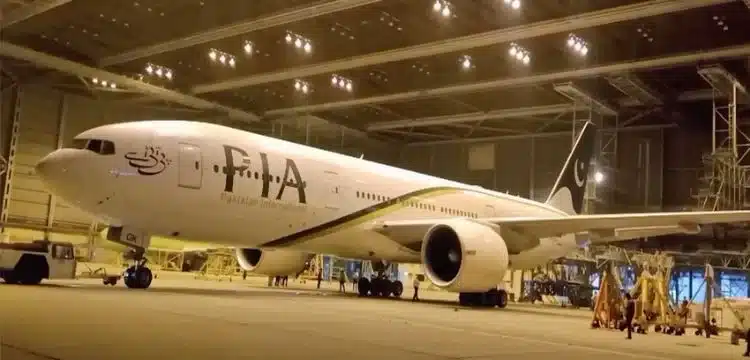 The caretaker government has established a definitive timeline for the privatization of Pakistan's national carrier, PIA, which is currently grappling with financial difficulties. During a meeting of the Privatisation Commission, chaired by Minister for Privatisation Fawad Hasan Fawad, this timeline was set, although specific details were not disclosed.
This initiative aims to fulfill the privatization target set by the caretaker prime minister and the federal cabinet. Fawad Hasan Fawad engaged in comprehensive discussions with various stakeholders, including PIA's senior management and the aviation division, with the goal of restructuring PIA and eventually commencing the privatization process.
Read more : FBR Unfreezes PIAs Bank Accounts In Pakistan
Earlier, the Cabinet Committee on Privatisation had formed a technical committee to address obstacles to PIA's privatization and restructuring. The aviation division, in collaboration with the privatization commission, was tasked with presenting a comprehensive action plan to the Cabinet Committee on Privatisation, complete with a well-defined timeline framework.
PIA has encountered severe challenges, nearly grounding 15 planes and facing potential suspension of spare parts supply due to cash flow issues. The privatization of PIA has been demanded by various stakeholders due to its economic unviability, and there have been warnings that failure to do so could lead to its closure. In the past, both the PDM regime and the finance ministry had emphasized the need for PIA's privatization.