US Implements New Measures To Address High Visa Demand In Pakistan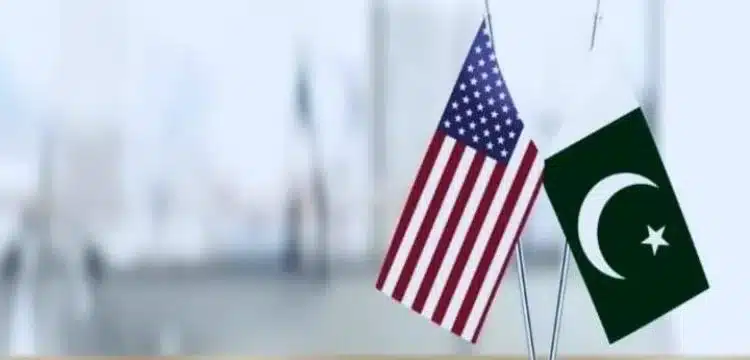 The US Mission to Pakistan has unveiled new strategies to address the surging demand for US visas. In an official statement, the US Mission acknowledged that the demand for US visas is currently at an all-time high. They emphasized their commitment to processing an unprecedented number of visa applications while striving to reduce visa appointment waiting times.
To address this extraordinary demand, they announced three key initiatives:
Firstly, a substantial number of non-immigrant visa appointments have been fast-tracked. Over 10,000 Pakistani visa applicants who originally had appointments scheduled for 2024 at the U.S. Consulate General in Karachi are now receiving notifications that their appointments have been rescheduled to 2023, with some appointments available as early as next week. The statement encourages individuals with upcoming visa appointments at the US Consulate General in Karachi to check their email and visit the website ustraveldocs.com/pk to confirm their expedited appointment details.
Also Read: China To Apply Visa Restrictions To US Individuals
Secondly, to provide greater flexibility for Pakistani travelers, visa applicants can now reschedule their appointments at either the Consulate General in Karachi or the US Embassy in Islamabad. This initiative aims to offer applicants more options and convenience in selecting a suitable date, time, and location for their visa appointments.
Lastly, starting on September 25, the U.S. Consulate General in Karachi will start accepting new interview waiver applications from certain applicants who have previously been issued U.S. visas. Eligible applicants can verify their eligibility on ustraveldocs.com/pk, obtain a confirmation letter, and submit their application materials to a drop box without needing to schedule an appointment. The U.S. Embassy in Islamabad is already receiving interview waiver applications from qualified applicants.
Collectively, these measures underscore the significance the United States places on the bilateral relationship between the two nations. The US Mission stressed their goal of facilitating legitimate travel to the United States in the quickest and most efficient manner possible.