Trump Planning Surrender over Georgia Indictment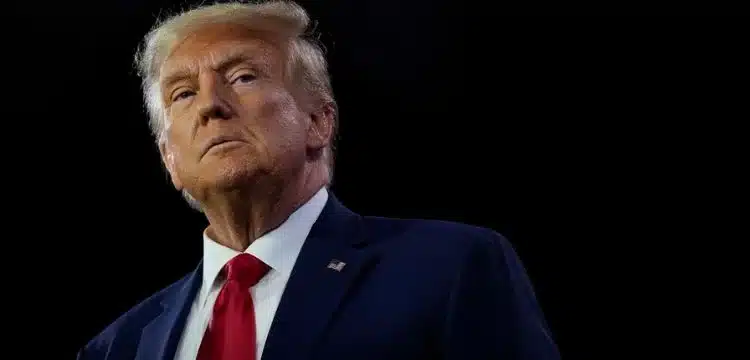 Former US President Donald Trump announced on social media on Monday that he plans to surrender on Thursday in Atlanta in connection with his indictment in Georgia on allegations of attempting to reverse his state's 2020 election loss.
"On Thursday, I will be going to Atlanta, Georgia, to be ARRESTED," Trump, who is seeking reelection in 2024, announced on his Truth Social platform. The indictment, he said, was a politically motivated attempt to disrupt his reelection campaign.
Trump was scheduled to turn himself in at the Fulton County jail in Atlanta on Thursday, according to CNN. According to CNN, the date was determined during Monday negotiations between Trump's lawyers and the Fulton County district attorney's office over Trump's consent bond and release terms.
Also Read: Trump to Skip Republican Presidential Debates
Trump and 18 other defendants were charged with 41 criminal offences in a 98-page Georgia indictment released last week in connection with efforts to reverse his defeat in the state's 2020 election.
According to a court filing on Monday, John Eastman, Trump's former personal lawyer who has also been charged in the Georgia case, intends to surrender to Fulton County authorities on Wednesday. Eastman had already agreed to a $100,000 bond with Fulton County District Attorney Fani Willis.
Trump was indicted for the fourth time in Georgia. He is scheduled to stand trial in New York in March for a hush money payment to a porn star, and in Florida in May for allegedly mishandling federal sensitive materials.
Another charge in federal court in Washington accuses him of fraudulently attempting to overturn his 2020 election defeat. US Special Counsel Jack Smith has requested a trial in January, but no date has been established.
Trump has pled not guilty in all criminal matters and might be in court for long of next year, even while he campaigns to recapture the White House.
Also Read:  Trump becomes first ex-president to face criminal charge in US
According to a bond deal agreed on Monday by Trump's attorneys and the Fulton County district attorney, the former president will face a $200,000 bond and orders not to post threatening social media comments while awaiting trial in Georgia. When Trump surrenders, security around the facility will be increased, according to the local sheriff's office.
Trump has often claimed, without providing evidence, that the indictments against him are "witch hunts." He has frequently criticised Willis online, labelling her "radical left" and "corrupt."
On August 14, Trump, the Republican presidential frontrunner in 2024, and his co-defendants were indicted. Willis gave them until noon ET (1600 GMT) on Friday to surrender or face arrest.
Prosecutors in the case have urged that the trial begin on March 4, while Trump's lawyers have requested that the trial begin in 2026.
Trump's surrender on Thursday will come one day after the first Republican primary presidential debate, which the former president has stated he will not attend.