'Rocky Aur Rani Kii Prem Kahaani' Now Streaming on Amazon Prime Video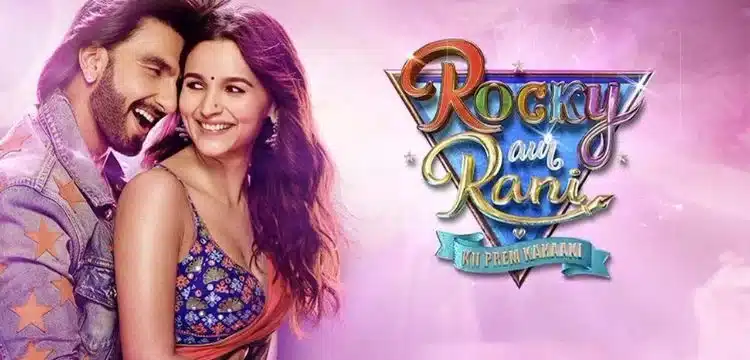 One of this year's major Bollywood releases, "Rocky Aur Rani Kii Prem Kahaani," is now accessible for streaming on the Amazon Prime Video platform. This romantic drama, featuring Ranveer Singh and Alia Bhatt as the leading couple, has garnered a substantial following since its release in July.
Director Karan Johar took to his Instagram profile to share the news, posting a movie poster with the caption: "Rocky and Rani are ready to share their prem kahaani with you! #RRKPKPrime, now available exclusively on @primevideoin." This announcement was made on September 22, 2023, much to the delight of fans who missed the opportunity to watch it in theaters.
In addition to casting the beloved on-screen couple of Alia and Ranveer in the lead roles, Karan Johar also enlisted veteran actors such as Dharmendra, Shabana Azmi, and Jaya Bachchan for this project. Much of the excitement surrounding the film stemmed from the rare appearance of these three Bollywood legends on screen together, particularly considering their diminishing presence in recent films.
Also Read: Actress Minal Khan Celebrates Joyous Baby Shower Ahead of Motherhood
The film's storyline revolves around the characters Rocky Randhawa and Rani Chatterjee. Rocky comes from a Punjabi family steeped in traditional patriarchal values, while Alia is a feminist journalist from an intellectual Bengali family. Despite their vastly different cultural backgrounds and upbringings, the pair forms a connection and embarks on a mission to reunite their grandparents, who were once in love but separated due to life's circumstances.
Inevitably, the young couple falls in love, facing significant challenges reminiscent of their grandparents' love story. Their journey mirrors the past, but the film culminates in a happy ending for the modern-day couple.
"Rocky Aur Rani Kii Prem Kahaani" proved to be one of Bollywood's blockbuster hits this year, amassing a worldwide total of INR 300 crore.
With the film now available for streaming on Amazon Prime Video India, fans and Bollywood enthusiasts are eager to watch the film's captivating song "Kudmayi" and its beautifully shot music video on the big screen, an experience previously limited to a small side-box during the end credits.