Suicide Blast Inside Mosque In Hangu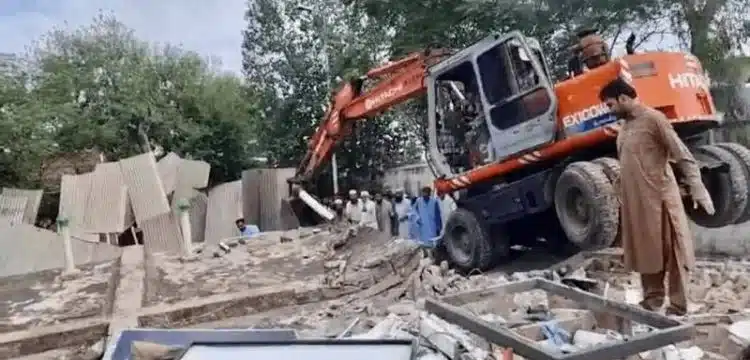 "In Hangu, Khyber Pakhtunkhwa, a mosque explosion during Friday prayers resulted in the tragic loss of at least two lives, with five individuals sustaining injuries. Police have officially confirmed this as a terrorist attack, and it took place within the jurisdiction of the Doaba police station. The deceased and injured victims have been transported to the hospital, while security forces have established a cordon around the area.
Following the blast, the mosque's roof collapsed, raising concerns that some worshippers might be trapped beneath the debris. To address this, heavy machinery has been summoned to the site to clear the rubble and rescue any individuals who may be stuck.
Read more : DSP And 14 Others Killed In Mastung Blast
This incident occurred just hours after a deadly suicide bombing claimed the lives of more than 50 people in the Mastung area of Balochistan. Additionally, over 60 individuals sustained injuries in the attack, with some in critical condition, according to officials."