Pakistan Advances To Asian Games Squash Final After 13 Years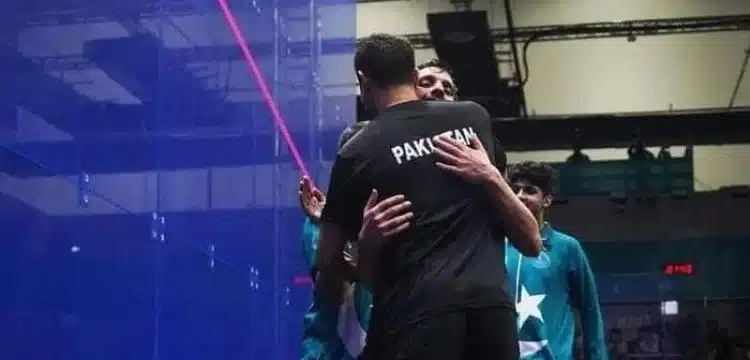 "In Hangzhou, Pakistan's squash team secured their place in the final of the squash team event at the 2023 Asian Games by defeating Hong Kong on Friday. Noor Zaman and Nasir Iqbal played crucial roles in Pakistan's 2-1 victory, while Asim Khan narrowly lost his match. The Pakistani team, often referred to as 'team green,' is set to face either India or Malaysia in the final, scheduled for tomorrow at 12:30 PM Pakistan Standard Time (PST).
Earlier in the week, the Pakistan men's squash team advanced to the semi-finals of the Asian Games 2023 after defeating India. In this encounter, Pakistan clinched a 2-1 victory against India in the men's team squash event. Notably, Noor Zaman defeated Abhay Singh 3-1, Asim Khan won against Saurav Ghosal 0-3, and Nasir Iqbal was defeated by the Indian player Mahesh Mangoankar by a score of 3-1.
Read more : Pakistan defeats India, Advances To Squash Semi-Finals In Asian Games
The 19th Asian Games, inaugurated by the Chinese President, commenced a two-week multisport extravaganza in Hangzhou, featuring thousands of athletes from around the world competing in 40 sports, vying for a total of 481 gold medals."