Harbhajan Singh criticizes Babar Azam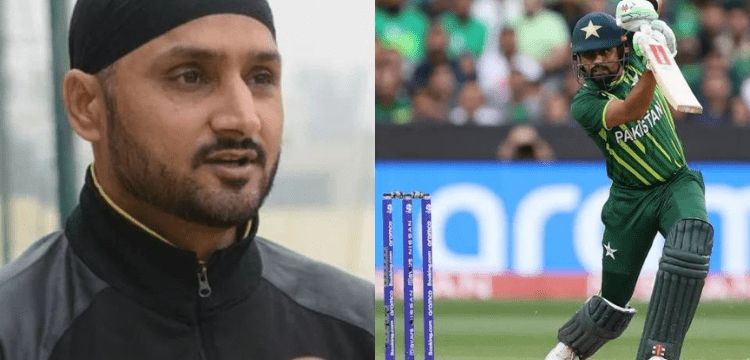 Harbhajan Singh criticizes Babar Azam in limited-overs cricket because he believes the Pakistan skipper fails to overpower opponents.
Babar has been named ICC ODI Cricketer of the Year for the past two years.
The former Indian cricketer stated on a YouTube channel that Babar is better suited for Test cricket.
"Let [Mohammad] Rizwan take a single and bowl five deliveries to Babar because he won't hurt you. Babar is an excellent batsman in Test cricket, but not in T20s or ODIs. "I believe there are better players in Pakistan than him," Harbhajan added.
Also Read: Babar Azam wins Sir Garfield sobers trophy for ICC cricketer of the year.
Harbhajan Singh is also opposed to the Indian squad travelling to Pakistan for the forthcoming Asia Cup.
"India shouldn't travel to Pakistan as it isn't safe there and why are we taking risk of travelling when their own people aren't safe in their country? Our government is taking the correct decision not to go to Pakistan for any series as our first priority is the safety of our players," he said.
Also Read: Former Indian captain Azharuddin advises Babar Azam on batting struggle