SECP Introduces Requirements for Issuance of Right Shares by Listed Companies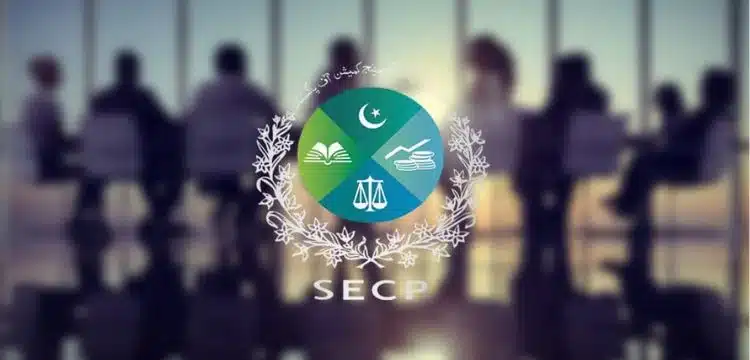 The Securities and Exchange Commission of Pakistan (SECP) has imposed additional prerequisites and criteria for listed companies seeking to issue right shares.
SECP, on Wednesday, released a notification proposing amendments to the Companies (Further Issue of Shares) Regulations, 2020.
In addition to adhering to the general stipulations, any listed company intending to issue right shares must fulfill the subsequent supplementary conditions:
Also Read: SECP Issues Warning About Fraudulent Investment Schemes
According to the new regulations, prior to announcing the right issue, the board of directors of the issuing company must ensure that the company itself, its sponsor(s), promoter(s), substantial shareholder(s), and directors do not have any overdue payments or defaults, regardless of the amount, as reflected in the report obtained from the Credit Information Bureau.
The company must prepare a draft offer document in both English and Urdu, which the board must approve. This document should be easily comprehensible.
The offer document must encompass all the disclosures outlined in Schedule I of these regulations, and these disclosures must be accurate and comprehensive, empowering potential investors to make well-informed decisions.
The draft offer document should be submitted to the Pakistan Stock Exchange (PSX) within 45 days from the announcement date. The company has the discretion to seek public input on the offering document. In such cases, the company must simultaneously publish the draft offer document on both the PSX and the company's website. Members of the public can provide their comments within 7 days of its posting.
Within 15 days of receiving the draft offer document, the PSX will share its observations and any recommended changes with the company. The company must then ensure that the draft offer document is updated in light of any public comments received (if the company opts for this) and the PSX's comments/observations. The final offer document should be submitted to both the PSX and the Commission within 20 days from the date of comments/observations.
Concurrently, the Board must present all received comments in a tabular format on the PSX and the company's website, along with explanations on how these comments have been addressed (if applicable).
The final offer document, along with book closure dates and relevant timelines for the right issuance as per Section 83 of the Act, must be made available on the PSX website.
The sponsors are required to maintain their entire shareholding for a minimum of one year or until the completion of the project, whichever occurs later, as mandated by SECP.