Rupee Continues To Gain Strength Against US Dollar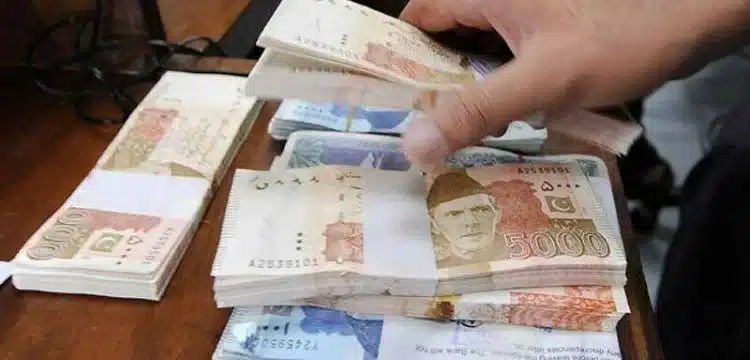 With various positive developments, the Pakistani currency saw a continued recovery, dropping below Rs292 against the US dollar in the inter-bank market for the first time in over five weeks on Friday. This suggests the potential for a decrease in imports-driven inflation and petroleum product prices in the upcoming weeks and months.
According to data from the State Bank of Pakistan (SBP), the rupee gained 0.35% or Rs1.02, reaching Rs291.76 against the US dollar, maintaining its winning streak for the 13th consecutive working day. In the open market, the currency also rebounded, increasing by 0.85% or Rs2.50 to reach Rs293.50/$, as reported by the Exchange Companies Association of Pakistan (ECAP).
Read more : Rupee Gains Strength Against Dollar
This recent recovery was influenced by the interim government's projection of a fair rupee value at Rs260/$, indicating room for further strengthening of the currency. Over the past two weeks, the currency has cumulatively recovered 5.25%, equivalent to Rs15.34, compared to its all-time low of Rs307.10/$ on September 5 in the inter-bank market.
Additionally, the currency received a boost from a $56 million increase in the country's foreign exchange reserves, which reached $7.69 billion in the week ending September 15, 2023, following seven consecutive weeks of decline. The central bank anticipates that this uptick in foreign inflows will help curb inflation.
Market speculation suggests that the rupee's appreciation has raised hopes of a potential reduction of Rs10-12 per liter in petroleum product prices. However, it's worth noting that the international oil market may experience price hikes due to Russia's ban on diesel and co-product exports, intended to stabilize prices in its local market ahead of winter, which could affect the chances of downward price revisions in Pakistan.
The difference between currency exchange rates in the inter-bank and open markets remained at 0.60%, or Rs1.74, well below the IMF's recommended maximum of 1.25% for five consecutive working days. This currency recovery and reduced spread were driven by an increase in foreign currency inflows through official channels, following the government's crackdown on currency smugglers and hoarders.
Regarding gold prices, the All Pakistan Saraf Gems and Jewellers Association announced its intention to resume daily price announcements from Monday, after a pause of about a week when some gold businessmen were apprehended for alleged involvement in gold smuggling but later released.