PHC Restricts MDCAT 2023 Result Release Until Sept 21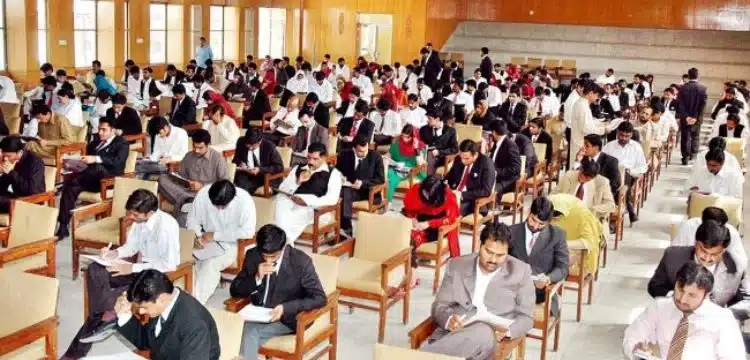 The Peshawar High Court (PHC) has temporarily prohibited the release of results for the 2023 Medical and Dental Colleges Admission Test (MDCAT) until September 21. This decision came as a response to multiple petitions filed by candidates who alleged the use of Bluetooth devices and other cheating methods by some applicants during the exam. These candidates also requested a retake of the exam to ensure fairness in the admission process.
During the court proceedings, notices were issued to the PMDC Registrar, Chief Secretary, and Executive Director of the Educational Testing Agency (ETA), with a deadline for their responses set for September 21. The case was adjourned accordingly.
Read more : Pakistani Lawyer Pursues MDCAT 2023 Retake Through Legal Action
Last week, a significant number of candidates were apprehended on charges of cheating during the MDCAT 2023, which occurred on September 10. Bluetooth devices were discovered in possession of students during the test, as reported by the police and local administration.
Earlier this week, the Educational Testing and Evaluation Agency, responsible for conducting medical entrance exams in Khyber Pakhtunkhwa, released a summary of the MDCAT 2023 results. Out of the 46,439 registered candidates, 45,640 took the exam this year. The summary indicated that more than 110 candidates scored 190 or above in the multiple-choice question-based test, while 1,089 candidates achieved scores ranging from 180 to 189. The minimum qualifying marks are set at 43 percent.
Uzra Riaz secured the top position with a score of 198, followed by Haseeb Khan and Mansoor Khan in second and third places with scores of 197 and 195, respectively.