Pakistan Regains The Top Spot in ICC ODI Rankings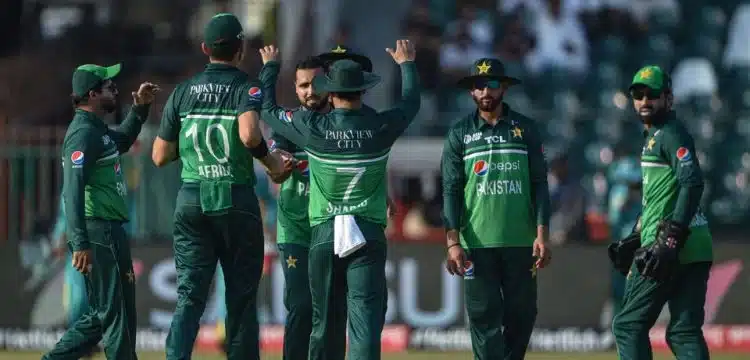 Pakistan has reclaimed the top position in the ICC ODI rankings, following Australia's 3-2 defeat in the five-match ODI series against South Africa.
Australia, previously leading the rankings by a slim margin over Pakistan, has now slipped two places, with India ascending to the second position.
Under the leadership of Rohit Sharma, the Indian team put on an outstanding performance in the recently concluded Asia Cup 2023, securing victory in four matches, including the final.
Also Read: England Announces Their Strong Squad For World Cup 2023
At present, Pakistan and India share the top spot with 115 points each, while Australia sits in third place with 113 points, and South Africa holds the fourth position.
As the ODI World Cup 2023 approaches, set to commence on October 5 in India, Pakistan will enter the tournament as the top-ranked ODI team."
ICC ODI Top 10 Teams:
| | | | | |
| --- | --- | --- | --- | --- |
| Rank | Team  | Matches  | Points  | Rating |
| 1 | Pakistan | 27 | 3,102 | 115 |
| 2 | India | 41 | 4,701 | 115 |
| 3 | Australia | 28 | 3,166 | 113 |
| 4 | South Africa | 24 | 2,551 | 106 |
| 5 | England | 28 | 2,942 | 105 |
| 6 | New Zealand | 31 | 3,110 | 100 |
| 7 | Bangladesh | 33 | 3,107 | 94 |
| 8 | Sri Lanka | 38 | 3,512 | 92 |