Pakistan Observes Naval Day In Honor Of 1965 War Heroes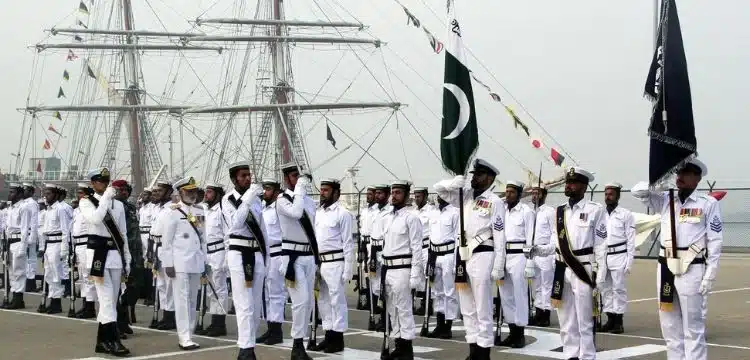 Naval Day is being commemorated in Pakistan today to pay tribute to the heroes of the 1965 War with India. This day serves as a tribute to our Naval heroes who displayed exceptional determination, bravery, and valor during the 1965 War.
On the night of September 7th and 8th, 1965, a Flotilla consisting of seven ships from the Pakistan Navy conducted a successful operation codenamed 'SOMNATH,' bombarding the Indian port of Dwarka. This operation caught the Indian Navy off guard, delivering a significant blow to its morale, disrupting its defenses, and limiting its operations near the coast. Additionally, the presence of the PN Submarine GHAZI posed a substantial threat to the Indian Navy.
Read more : Pakistan Navy Welcomes 2 Modern Warships in Induction Ceremony
In his message on this occasion, Naval Chief Admiral Muhammad Amjad Khan Niazi reaffirmed the commitment to safeguarding the homeland and defending maritime interests against all potential threats. He highlighted that the Pakistan Navy not only ensures its maritime defense but also maintains a continuous presence in international waters, engaging with regional navies to enhance cooperation and promote maritime security at sea. As a result, the Pakistan Navy is actively acquiring cutting-edge capabilities to address emerging security challenges and strengthening indigenous capacities to become a formidable and agile force in the region.