New iphone 15 Faces Discoloration Claims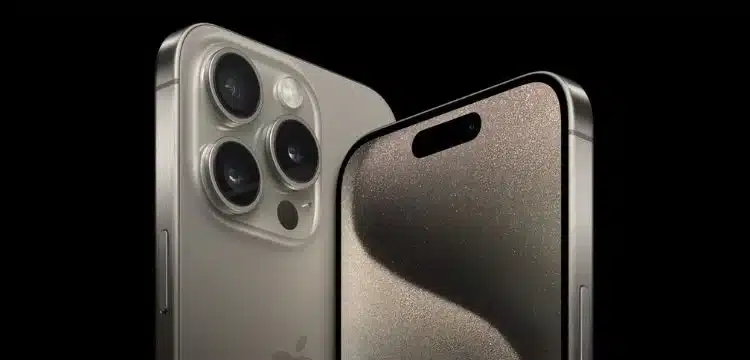 The market has recently seen the release of the iPhone 15 Pro and Pro Max, and there have been reports of some users noticing discoloration on the new titanium frames of these devices.
Apple has officially acknowledged this issue, as indicated in an updated support document reported by MacRumors. According to Apple, they state that "for the iPhone 15 Pro and iPhone 15 Pro Max, the color of the outer band may temporarily change due to the natural oils from your skin."
Also Read: Dubai Mall Flooded as iPhone 15 Enthusiasts Rush for New Gadgets
Fortunately, there's no need for panic, as a simple solution is readily available. Wiping the frame of the phone with a "soft, slightly damp, lint-free cloth" will effectively "restore the original appearance," returning your phone to its pristine state. Nevertheless, considering this, you might also want to contemplate investing in a protective case for added peace of mind.
This year, the Pro and Pro Max models have chosen to use titanium with a brushed finish instead of the traditional stainless steel. This change seems to be responsible for making fingerprints more noticeable on the surface. However, it's important to note that these signs of everyday wear and tear may not be a concern for everyone.
Also Read: Great News For Iphone lovers
The shift to titanium has resulted in the iPhone 15 Pro and iPhone 15 Pro Max being lighter than their immediate predecessors, and they should also offer improved resistance to corrosion. It's worth mentioning that this change has made them slightly thicker as well.
On the other hand, the standard iPhone 15 and 15 Plus models come with traditional aluminum frames, so users should not encounter issues of discoloration with those models.