Dubai Mall Flooded as iPhone 15 Enthusiasts Rush for New Gadgets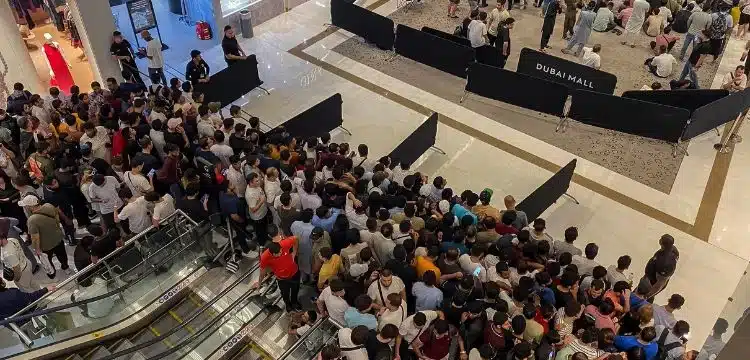 In a frenzy of excitement, thousands of iPhone enthusiasts thronged Dubai Mall early on Friday to claim their reserved iPhone 15s.
Dedicated to securing the latest Apple innovation, these ardent fans patiently endured hours of queuing, granted access to the store through a streamlined entry process designed to prevent overcrowding.
To accommodate the growing demand for the coveted smartphone, residents converged on the Dubai Mall, home to the country's largest Apple store.
Also Read: IPhone15 Series Pricing In Pakistan With PTA Tax
Dubai Mall authorities went to great lengths to ensure the safety and security of the enthusiastic crowd, deploying security personnel to manage the queues.
The swelling crowd was meticulously organized into serpentine queues, snaking from the second floor down to the ground floor of the mall, creating a sight worth seeing. For a visual experience, check out some captivating images and videos from this bustling spectacle.