COAS Commends Christian Community's Contribution in National Development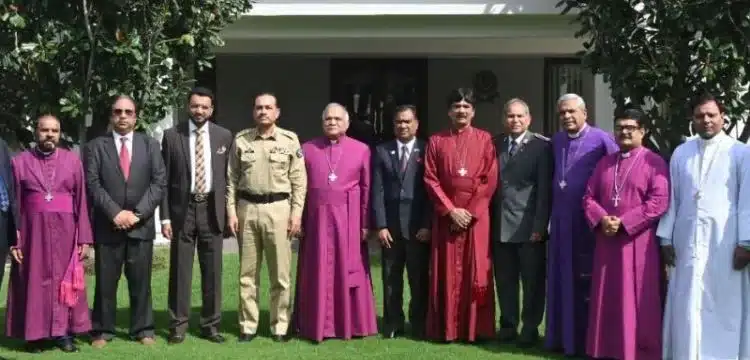 A 13-member delegation, representing the Christian community and led by President Bishops of the Church of Pakistan and Bishop of Raiwand, Dr. Azad Marshall, paid a visit to the Chief of Army Staff (COAS) General Syed Asim Munir at the General Headquarters (GHQ) on Monday.
During their meeting, a wide range of topics was discussed between the delegation and the army chief. These topics included the Christian community's role in fostering Pakistan's development and the significance of fostering interfaith harmony within society.
Also Read: COAS Aims To Boost Defense Relations With Uzbekistan
According to a statement issued by the Inter-Services Public Relations (ISPR), General Munir took the opportunity to laud the Christian community for their contributions to the nation's development, particularly in areas such as quality education, healthcare, and philanthropy. He emphasized how these endeavors not only enhanced the quality of life for numerous Pakistanis but also fortified the nation's overall defense.
The COAS conveyed profound respect for the Christian community and underscored the imperative of promoting greater interfaith harmony in Pakistan. He emphasized the importance of adhering to the true vision of Pakistan's founder, Quaid-e-Azam Muhammad Ali Jinnah, for a united and progressive nation where people of all faiths coexist harmoniously.
General Munir emphasized that Islam is a religion of peace and reiterated that there is no room for intolerance and extremism in both the religion and the broader society, stating firmly, "In a civilized society, no one should be allowed to take the law into their own hands."
Members of the Christian community present at the meeting recognized the military's efforts in combating terrorism and ensuring a secure environment for minorities in Pakistan. They commended the army chief's actions as an inspiration for Pakistani minorities to play a more active role in nation-building and to maintain faith in a united and tolerant society.