Nadra Resumes Registration for Transgender Persons After Legal Battle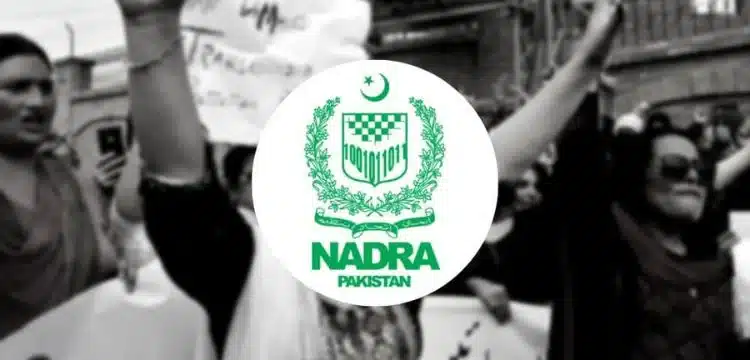 The National Database and Registration Authority (Nadra) has provided relief to the transgender community by announcing the resumption of registration for transgender individuals. This announcement comes after a three-month hiatus. The decision was communicated through a notification issued on Monday, reversing Nadra's previous order to suspend the registration process in response to a ruling by the Federal Shariat Court (FSC).
Rida Qazi, the Director of Public Engagement at Nadra, confirmed that the printing of 'X' National Identity Cards (NICs) for transgender individuals would now continue, as per the authority's directives. She explained that, since the matter is now under consideration by the apex court, Nadra was constitutionally obligated to issue 'X' NICs for transgender individuals based on recommendations from its external legal advisory wing.
Nayyab Ali, Director of Transgender Rights Consultants Pakistan, praised Nadra's decision and extended congratulations to the transgender activist community for their unwavering efforts.
Also Read: NADRA Smart ID Card Fee Changes In Pakistan In 2023
The National Commission for Human Rights (NCHR) also commended Nadra for its swift response in reactivating the NIC registration process for the 'X' gender category. NCHR Chairperson Rabiya Javeri Agha emphasized the significance of a valid NIC in ensuring the protection of various rights, especially for marginalized communities in Pakistan.
The FSC's May 2023 ruling, which contradicted the provisions of the Transgender Persons (Protection of Rights) Act 2018, had prompted Nadra to halt the registration of 'X' NICs for transgender individuals. However, this decision faced opposition from the legal community, civil society, and human rights activists. In response, Secretary General of the PPP Farhatullah Babar challenged the FSC verdict in the Shariat appellate bench of the Supreme Court in July.
The Transgender Persons (Protection of Rights) Act, enacted by the National Assembly in 2018, is considered a landmark law aimed at providing legal recognition and protection to transgender individuals while penalizing discrimination against them in various aspects of life.
In September 2022, the FSC heard petitions challenging the legislation, with Senator Mushtaq Ahmed from Jamaat-e-Islami and TV anchor Orya Maqbool Jan joining transgender individuals Almaas Boby and Bubbly Malik as parties in the case. Simultaneously, the Intersex Persons (Protection of Rights) (Amendment) Bill, 2022, sought amendments to the law, specifically targeting sections deemed inconsistent with Islamic and constitutional principles.
In May 2023, the FSC invalidated the law and determined that certain sections, including the definitions of 'gender identity' and 'transgender person,' were in conflict with Sharia law. The FSC also declared sections related to the recognition of transgender identity and inheritance rights to be in violation of Sharia law.