Multiple Job Openings Available At The State Bank Of Pakistan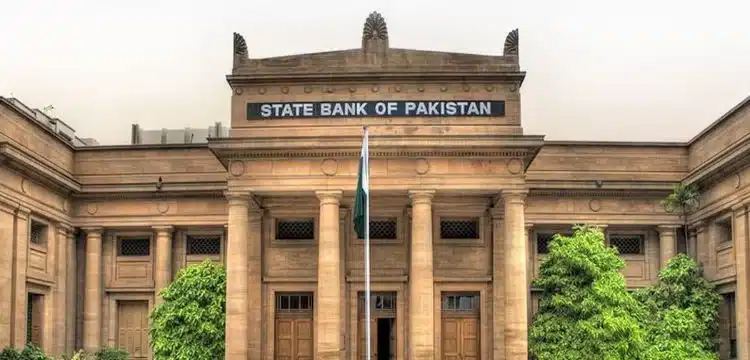 "The State Bank of Pakistan has recently announced job openings for experienced professionals to join its technology team. They are actively seeking qualified individuals for roles such as Software Engineers, Database Administrators, Payment Systems Security Specialists, and more. This presents a valuable opportunity for eligible candidates to establish fulfilling careers within Pakistan's central bank.
1. Software Engineer Position
Role Description:
The Software Engineer will be responsible for the design, development, testing, and maintenance of software solutions. Key duties include translating requirements into technical designs, coding, troubleshooting issues, documentation creation, and providing support.
Read more :Coca-Cola Offers Various Job Openings in Pakistan
Qualifications:
– Bachelor's degree in computer science or related field
– Over 4 years of experience in software development
– Proficiency in programming languages, frameworks, and analysis.
2. Database Administrator Position
Role Description:
As a Database Administrator, your role involves overseeing database management activities. This includes schema design, security control implementation, performance monitoring, issue resolution, backup management, and documentation.
Qualifications:
– Bachelor's degree in computer science or related field
– Over 4 years of experience as a DBA
– Proficiency in Oracle, SQL, MySQL, Unix/Linux, and related areas.
3. Payment Systems Security Specialist Position
Role Description:
The Security Specialist's responsibilities encompass policy development, audits, access control, system monitoring, incident response, employee training, and compliance maintenance.
Qualifications:
– Bachelor's degree in cyber security or computer science
– Over 4 years of information security experience
– Knowledge of security frameworks, tools, and protocols.
4. Research Economist Position
Role Description:
As a Research Economist, your main tasks include conducting comprehensive economic research, forecasting, policy analysis, econometric modeling, and contributing to SBP's working paper series. You'll apply empirical techniques, gather relevant data, estimate economic parameters, work with tools like DYNARE, and offer technical support to the research team.
Qualifications:
– Ph.D. degree in Economics, Econometrics, or a related discipline
– Minimum 3 years of post-Ph.D. research experience
– Strong econometric modeling skills and proficiency in tools like MATLAB, Dynare, etc.
– Maximum age of 40 years
– Good knowledge of DSGE models and central banking.
5. Director of Digital Innovations and Settlements Position
Role Description:
As Director, you will be responsible for setting the strategic direction of the department and implementing initiatives to expand digital financial services in Pakistan. Key responsibilities include overseeing projects like instant payments and RTGS systems, adopting emerging technologies like CBDCs, establishing innovation offices, collaborating with stakeholders, ensuring smooth payment system operations, and more.
Qualifications:
– Masters/Bachelors degree in engineering, computer science, business, or related disciplines
– Over 15 years of experience in digital financial services, including at least 4 years in leadership roles
– Knowledge of legal/regulatory frameworks in the fintech domain
– Maximum age of 50 years (with relaxation options)
– Exposure to central banking and cross-border payments is preferred.
How to Apply:
Eligible and interested candidates should submit their applications online through the State Bank of Pakistan careers portal by September 25, 2023. Alternatively, hard copies of system-generated application forms can be sent via courier to the specified address."