Supreme Court Cancels NAB Ordinance Amendments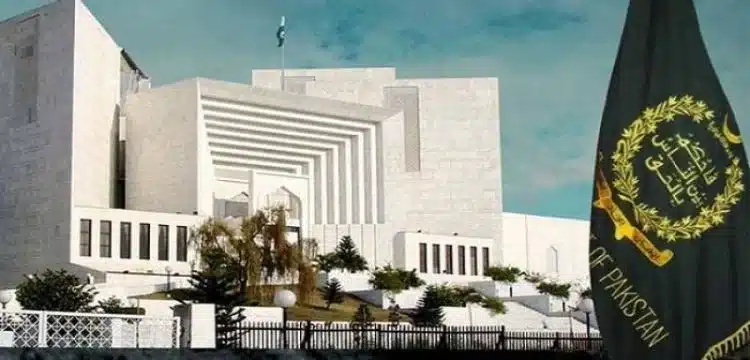 "The Supreme Court (SC) on Friday invalidated last year's changes made to the National Accountability Ordinance (NAO), 1999, and accepted a petition by Pakistan Tehreek-e-Insaf (PTI) chairman Imran Khan challenging these amendments.
A three-judge bench led by CJP Bandial, including Justices Ijazul Ahsan and Syed Mansoor Ali Shah, announced the reserved verdict, which includes reinstating corruption cases against public officeholders that were closed following the amendments.
Read more : Justice Minallah asks why NAB took the law into its own hands.
These cases involve the Toshakhana reference against Pakistan Muslim League-Nawaz (PML-N) leader Nawaz Sharif, Pakistan Peoples Party Co-Chairman Asif Ali Zardari, and former Prime Minister Yousuf Raza Gilani, as well as the LNG reference against former Prime Minister Shahid Khaqan Abbasi and the rental power reference against former Prime Minister Raja Pervez Ashraf.
Meanwhile, CJP Bandial and Justice Ahsan found Imran Khan's plea to be admissible, while Justice Shah dissented from the majority verdict.
The Supreme Court nullified the verdicts issued by accountability courts in light of the amended laws and instructed the National Accountability Bureau (NAB) to transmit the records to the relevant courts within seven days.
In May of the previous year, the National Assembly passed legislation to revoke election reforms initiated by PTI during its tenure, which granted overseas Pakistanis the right to vote and modified National Accountability Bureau (NAB) laws.
Imran Khan filed a petition in June 2022, challenging changes in various NAO provisions that were allegedly made to benefit influential accused individuals and legitimize the corruption cases pending before Accountability Courts.
Earlier this month, the Supreme Court reserved judgment on the petition. The Chief Justice at the time praised the cooperation and valuable assistance of the petitioner's counsel, Khawaja Haris, the federation's lawyer Makhdoom Ali Khan, and the prosecutor general of NAB, saying, "We will retire to consider and reserve it, and announce the decision soon. Something short and sweet should come out, that may be done soon."
The NAB (Second Amendment) Bill 2021, among its amendments, stipulated that the bureau's deputy chairman, appointed by the federal government, would serve as the acting chairman of NAB after the chairman's term ends. It also reduced the chairman and prosecutor general of NAB's term from four years to three years. The bill excluded regulatory bodies functioning in the country from NAB's jurisdiction and limited NAB's jurisdiction to cases involving over Rs500 million."