10 Most Expensive Schools In Islamabad 2023
In today's rapidly evolving world, education has become an indispensable right for every child, shaping their future in the era of innovation and technology. Recognizing this pivotal role, we bring you a spotlight on the most prestigious and expensive schools in Pakistan.
Education not only enriches our minds but also hones our skills and refines our character. It is a cornerstone of personal growth and survival in the fast-paced contemporary landscape. Parents, deeply concerned about their children's educational journey, tirelessly seek out schools that offer top-tier academic instruction while nurturing their offspring's potential for a successful future.
In Pakistan, renowned for its prestigious educational institutions, some schools stand out for providing exceptional education and a range of facilities to students. However, it's worth noting that the privilege of attending these institutions comes at a steep cost.
Stay tuned as we present a comprehensive list of Pakistan's elite schools, known for delivering high-quality education and grooming future leaders, yet acknowledged for their premium tuition fees.
1. Beacon House School System, Islamabad: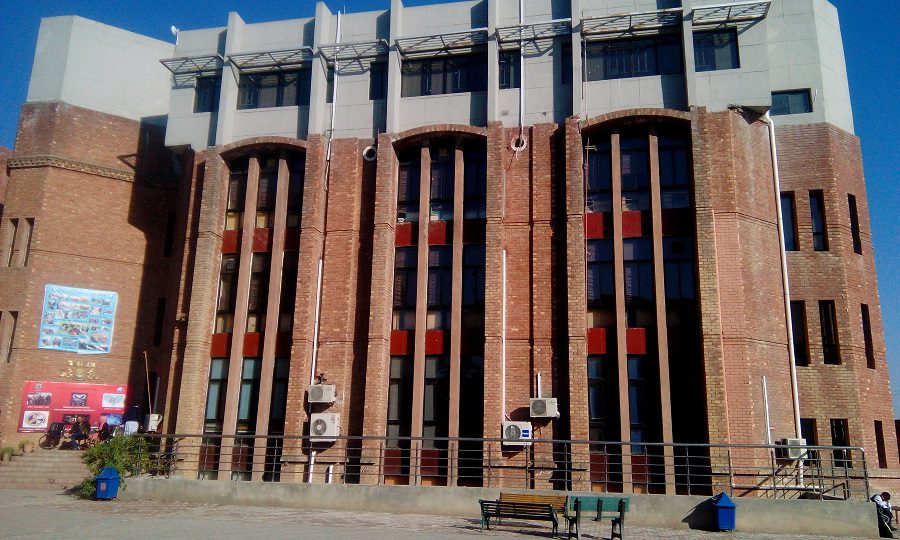 In 1975, Lahore witnessed the inception of the Les Anges Montessori Academy for toddlers, a pioneering educational institution founded by Nasreen Mahmud Kasuri. Today, the Beacon House School has evolved into a global educational powerhouse, with a presence in numerous countries worldwide.
The Beacon House School's footprint spans 146 branches, strategically located in more than 30 cities across Pakistan. Over the years, it has transformed into an international network of premier private schools, fostering partnerships with Gymboree Play and Music and Concordia to deliver a distinctive and enriching educational experience to its students.
Beacon House Islamabad serves as an educational hub encompassing preschool, elementary, and secondary education, in addition to offering comprehensive preparation for internationally recognized examinations such as the General Certificate of Education (GCE) and the Local Secondary School Certificate (SSC). This institution stands as a testament to its commitment to providing students with a holistic and globally competitive education.
Contact Details
Address: 38 Kohsar Road, Main Margalla Rd, F 7/3 F-7
Phone: +92 51 111 232 266, +92 51 261 3869
Website: https://www.beaconhouse.net/admissions/
2. Frobel's International School, Islamabad
In 1975, Mrs. Sabiha Zamir Khan laid the foundation for what would become Froebel's International, a private educational institution in Pakistan. What started with a mere 10 students and 4 teachers has now burgeoned into a network of 8 campuses boasting a dedicated and highly professional faculty.
Froebel's International School has earned a distinguished reputation for its exemplary educational system, catering to a diverse student body ranging from infants as young as 6 weeks old in daycare to young adults up to 18 years old. This institution prides itself on providing a holistic experience, encompassing academics, sports, extracurricular activities, and social programs.
Operating within a nurturing and respectful environment, Froebel's International ensures that every student feels valued and appreciates the advantages that diversity in gender, physical and mental abilities, culture, and origin bring to their educational journey.
The success story of Froebel's is a collaborative effort, propelled by dedicated teaching staff, diligent students, supportive parents, and a loyal administrative team. Striking a careful balance between autonomy and guidance, teachers and administrators work tirelessly to facilitate a seamless transition for students into higher education and adulthood.
Contact Details
● Frobel's F7
Phone: +92 512 652164, +92 512 652165
Address: 10 Street 13, F-7/2 F 7/2 F-7
● Frobel's F11
Phone: +92 518 318336, +92 518 318337
Address: 51 St 59, F-11/4 F 11/4 F-11
3. Schola Nova Islamabad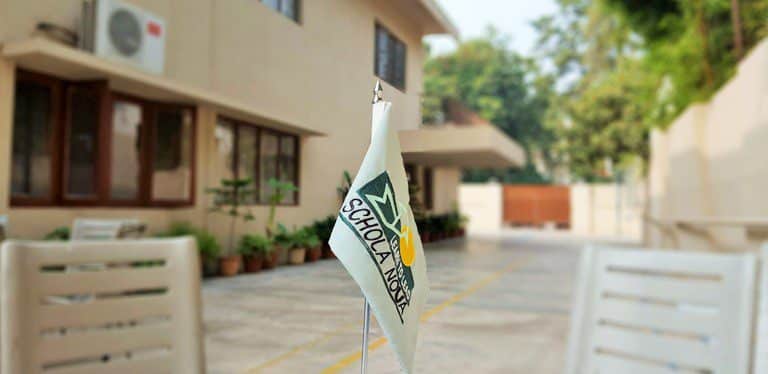 In the year 1995, Schola Nova emerged as an international school system with a unique focus on Greco-Latin humanities. Its core mission was to introduce the rich heritage of Latin and historic Greek into the educational landscape. Schola Nova has been a guiding light for the youth of Pakistan, equipping them with the skills to pave the way for a promising future.
From its inception, Schola Nova has remained committed to upholding a tradition of exceptionally high educational standards. This commitment is deeply ingrained in the school's culture, which places a premium on achievement in all facets of learning. The institution is dedicated to nurturing each student's development, fostering self-reliance, and preparing them to become independent learners, poised to assume their roles as responsible citizens of the 21st century.
Schola Nova is a vibrant community driven by passion and unwavering determination. It provides a comprehensive educational experience, blending rigorous academic curricula with enriching artistic programs and sporting activities. Through its holistic approach, Schola Nova aims to instill both academic excellence and a sense of well-rounded joy in its students.
Contact Details
Address: #5 Street 8, F-8/3 F 8/3 F-8, Islamabad
Phone no: 051-2855003, 051-2262090
4. Head Start School, Islamabad
In 1965, Head Start embarked on its journey, marking the genesis of an educational institution that has since crafted a uniquely Pakistani curriculum, celebrating the rich tapestry of global diversity. Head Start's core mission is deeply rooted in the principles of humanism and the cultivation of moral courage. Its overarching goal is to provide an education that equips students not only with the essential competencies for responsible local citizenship but also with the global fluency demanded by the twenty-first century.
The educational milieu at Head Start is dedicated to teaching students how to actively engage with and comprehend their ever-evolving surroundings to the best of their abilities. Right from the outset, the institution is a guiding force, helping students navigate their potential and encouraging them to discover the path that aligns with their talents and passions.
Head Start's ultimate objective is to mold students, endowing them with the vital skills and proficiencies necessary to realize their dreams and carve out a place for themselves in the world.
Contact Details
Address: F-8-3, F-8, Islamabad, ICT, Pakistan
Phone No: +92 51 843 5473
5. Roots Millennium School, Islamabad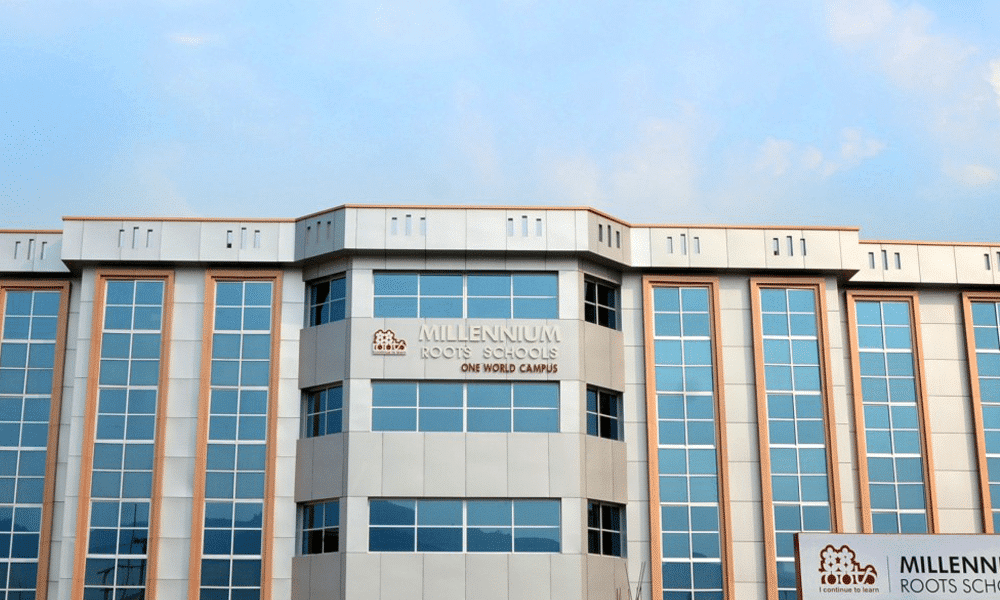 In 1988, Mrs. Riffat Mushtaq laid the foundation for Roots Millennium in Rawalpindi, a school that has since burgeoned into a network of 20 campuses across Pakistan. Millennium Education is dedicated to its vision of becoming a global educational institution, catering to the diverse needs and aspirations of a multitude of students.
Millennium Education's unwavering commitment is to provide exceptional academic programs supported by globally recognized qualifications, fostering social diversity, academic excellence, and creative accomplishments. The core objective of Millennium Education is to address global challenges by nurturing students' perspectives, skills, and values, thereby maximizing their potential across psychological, intellectual, academic, physical, and cultural dimensions.
At Millennium Education, it's not just a school; it's a vibrant learning center where students' interests and curiosities are sparked and nurtured by both dedicated staff and peers. The institution's ultimate aim is to empower the next generation to excel in an ever-evolving world.
Contact Details
Address: 3, G-11/3 G 11/3 G-11, Islamabad, Islamabad Capital Territory, Pakistan
Phone No: +92 3315060561 & +92 51 111 111 193
6. The City School, Islamabad
Established in 1978, The City School has evolved into one of Pakistan's most extensive private school networks, boasting approximately 160 campuses nationwide. With a staggering enrollment of over 150,000 students, it stands as a powerhouse of education. Notably, the capital city, Islamabad, hosts nearly 8 of its well-organized campuses, each equipped with essential teaching facilities.
As the demand for top-tier education continues to surge, The City School remains committed to its mission of expansion, ensuring accessibility to high-quality education for all. The school has consistently produced some of the highest-achieving students, not only within the nation but also on the global stage.
Catering to students across the age spectrum, from elementary to A-level, The City School is driven by a relentless pursuit of innovative teaching methodologies that set its students apart. The institution cultivates a highly competitive learning environment, empowering students to make informed choices that will shape their future endeavors.
Contact Details
Address: near Shifa, Pitras Bukhari Rd, H-8/1 H 8/1 H-8, Islamabad
Phone No: 051-4939280, 051-4939274
7. Super Nova School, Islamabad
Nestled in a prime location in Islamabad, Super Nova School shines as one of the capital city's premier educational institutions. This esteemed network is dedicated to delivering top-notch education, catering to students from elementary classes to A-Levels. Since its inception, it has swiftly garnered a stellar reputation in the market, setting new standards for quality education and establishing itself as an unrivaled educational powerhouse in its vicinity.
Super Nova School is on a mission to provide world-class academic opportunities under the guidance of distinguished educators, fostering an environment conducive to intellectual growth. Beyond the conventional realms of education, the institution places a strong emphasis on character development and grooming. Students are actively engaged in a myriad of curricular and co-curricular activities, ensuring a holistic educational experience.
In a landscape dotted with numerous outstanding schools, including those in F7, F8, and Kuri Road, Super Nova School stands as a shining example of educational excellence.
Contact Details
Address: 16 Nazim-ud-din Rd, F-8/1 F 8/1 F-8, Islamabad
Phone No: +92(051)2611785, +92(051)2611783
8. OPF School, Islamabad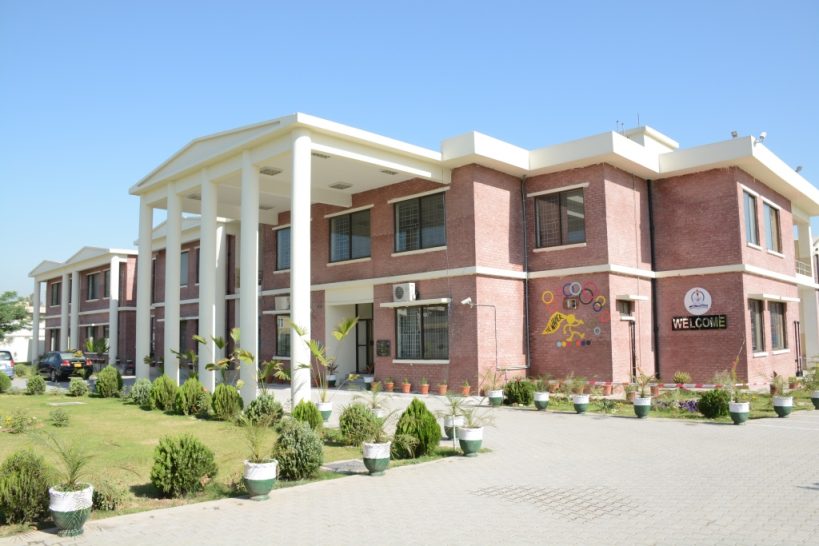 Since its establishment in 1979, the Overseas Pakistanis Foundation (OPF) has been at the forefront of establishing a high-quality education system across the country, extending its reach to Azad Jammu and Kashmir. With a network spanning 24 educational institutions and a student enrollment of approximately 17,000, OPF has made significant strides in providing superior education.
Catering to students from Pre-Nursery through Graduation, OPF is dedicated to serving the children of Overseas Pakistanis with excellence in education. The institution also offers O-level and A-level education through its educational establishments in Islamabad, ensuring a diverse range of educational opportunities.
OPF stands as a pillar of support, offering the necessary infrastructure, human resources, financial backing, and administrative expertise to guarantee the delivery of high-quality services throughout its educational institutions.
Contact Details
Address: H-9-4, H-9, ICT، H 9/4 H-9, Islamabad
Phone No: (051) 4939281
9. Lahore Grammar School, Islamabad
LGS, widely acclaimed as the top private preschool in cities across Pakistan, stands as a beacon of educational excellence. This institution extends its educational services from preschool to secondary school levels, offering a comprehensive academic journey. Established in 1979, LGS holds a prestigious affiliation with the Cambridge Board of International Examinations, providing O-Level and A-Level students with a competitive and enriching learning environment.
With branches spanning various cities in Pakistan, including its flagship campus in Lahore, LGS has earned its stellar reputation due to its unwavering commitment to maintaining high educational standards throughout its history. The school's curriculum is thoughtfully structured, catering to different age groups and academic levels, including juniors, middle, senior, O-Level, and A-Level, ensuring a holistic and tailored learning experience for all students.
Contact Details
Address: 16-H Luqman Hakeem Rd, G-6/3 G 6/3 G-6
Phone No: (051) 282442
10. International Grammar School and College, Islamabad
International Grammar School and College, a distinguished private institution, offers a comprehensive educational journey from pre-school to O-levels. Embracing the British curriculum, the school boasts a highly qualified faculty dedicated to delivering top-tier education to its students.
At the heart of its mission is character building, instilling in students the values and ethics that mold them into responsible citizens of society. International Grammar School and College places a strong emphasis on holistic development, nurturing well-rounded individuals.
In addition to a rigorous academic program, the school provides a rich tapestry of co-curricular activities encompassing sports, music, and arts. Students are offered a wide array of subjects, including English, Mathematics, Science, and Social Studies, along with elective courses such as Art and Design, Business Studies, and ICT. This institution is a beacon of comprehensive and quality education.
Contact Details
Address: MXJW+V39، Street 58, F-11/4 F 11/4 F-11, Islamabad
Phone No: 0512103520