Toyota Pakistan Reports Massive Decline in Profit for FY23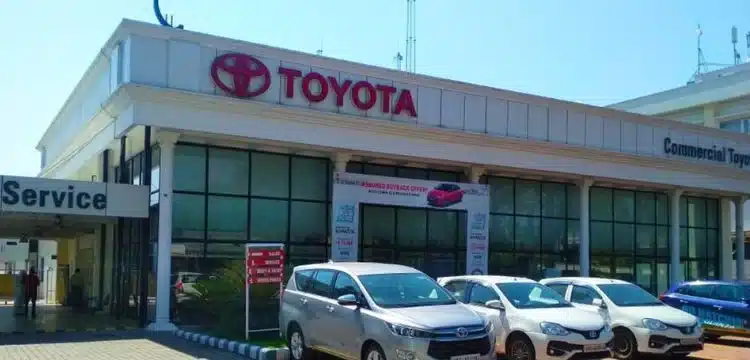 Indus Motor Company Limited (PSX: INDU) has released its financial results for the fiscal year ending June 30, 2023.
In FY23, the company declared a profit of Rs. 9.66 billion, a 38.8 percent decrease from Rs. 15.8 billion in the same time last year. Losses are most likely related to a large drop in car sales volume as a result of exorbitant rates, rupee depreciation, low consumer purchasing power, and general high inflation during the period.
Along with the results, INDU declared a final cash dividend of Rs. 29 per share, or 290 percent, for the fiscal year ending June 30, 2023. This is in addition to the 42.8 percent combined interim cash dividend. The total dividend for fiscal year 2022-23 will be Rs. 71.8 per share.
Also Read: PSO Leads Energy Market, Records Profit Of Rs. 5.7 Billion
The company's net sales fell by 35% year on year to Rs. 177.7 billion in FY23, from Rs. 275 billion in FY22.
According to Ismail Iqbal Securities, the company's sales in 4QFY23 totaled Rs. 42.6 billion, down 11 percent year on year, owing principally to a 24 percent drop in car sales volumes. Despite the revenue reduction, gross margin was quite outstanding during the quarter, achieving 18.1 percent (the best since March 2017), which might be attributed to the realization of price increases in the previous quarter as well as year-end adjustments.
Gross margins were 4.5 percent in FY23, which was lower than the 6.7 percent reported in SPLY.
The company's gross earnings fell by 57 percent year on year to Rs. 7.93 billion, down from Rs. 18.4 billion in SPLY.
Meanwhile, the company's other income increased by 9.6 percent to Rs. 14.1 billion from Rs. 12.9 billion in FY22. In addition, other income fell by 17 percent year on year to Rs. 2.5 billion, owing to a decrease in cash and financial equivalents held by the company.
Also Read: Indus Motor Company Signs Auto Product Export Agreement with Toyota Egypt
Finance costs increased by 23% to Rs. 140.7 million from Rs. 114.3 million in the same period last year.
Finally, in FY23, the company recorded taxation of Rs. 7.13 billion, compared to Rs. 9.65 billion in FY22.
According to the automaker's financial reports, the firm earned Rs. 122.96 per share, up from Rs. 201.04 per share the previous year.
INDU's scrip at the time of filing was Rs. 963, up Rs. 13 or 1.37 percent, with 960 shares traded on Monday.
Outlook for Operations
Toyota's sales have dropped dramatically compared to last month. According to a monthly report from the Pakistan Automotive Manufacturers Association (PAMA), Toyota Indus Motor Company (IMC) sold 1,368 vehicles, a 26% decline from the previous month.
The dismal sales results are mostly the result of a large drop in Toyota Hilux and Fortuner sales. Despite debilitating inflation, both have been among the best-selling vehicles in Pakistan for several months.
Toyota IMC has issued another round of non-production days (NPDs) from August 25 to September 6, 2023, due to ongoing operational issues and economic constraints. The most recent notification likewise notes decreasing sales as a reason for the decreased demand.
Toyota IMC's profit may not return anytime soon if problems persist.