Latest Weather Update For Islamabad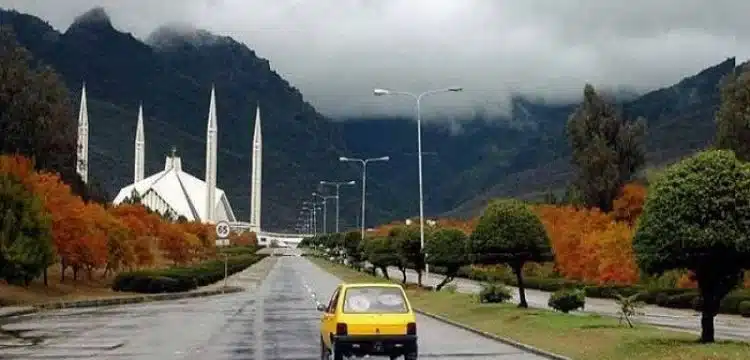 The Pakistan Meteorological Department (PMD) has indicated that hot and arid conditions are expected to persist across many regions of the nation, including the federal capital, Islamabad, over the next 24 hours.
Rain Outlook for Islamabad:
Although Islamabad, nestled amidst the scenic Margalla Hills, is currently experiencing warm weather, the Meteorological Office has stated that there is no likelihood of rainfall in the upcoming days.
Read more : Todays Weather Update In Islamabad
Current Temperature in Islamabad:
For Thursday, the projected temperature range for Islamabad ranged between 36-38°C. The city experienced sunny weather, accompanied by winds blowing at approximately 12km/h, with a visibility of 6km.
Air Quality Index in Islamabad:
The air quality index for Islamabad was measured at 48, which is categorized as fair. This air quality level is considered suitable for most people, permitting regular outdoor activities.
Synoptic Overview:
A continental air mass is prevailing across the majority of the country.