Khalistan Referendum To Continue Despite Challenges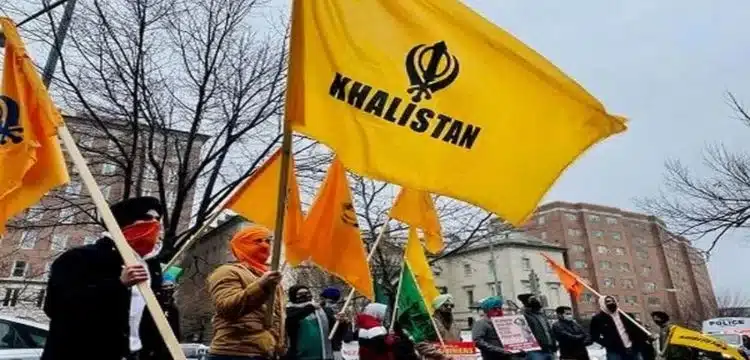 Gurpatwant Singh Pannun responded after India's federal anti-terrorism agency announced the seizure of his properties in Punjab. The agency accuses him of involvement in terror activities in India. This action followed Canadian Prime Minister Justin Trudeau's public accusation that India was behind the assassination of Hardeep Singh Nijjar, a pro-Khalistan Canadian leader who was a close associate of Pannun.
The Indian National Investigation Agency (NIA) issued a statement, stating that the seizure of Pannun's house and land is a significant step in India's efforts to combat terrorism and separatism, which it claims are being orchestrated from various countries, including Canada.
Read more : Canadian PM Expelled Indian Diplomat Over Link with Sikh Leaders Murder
Pannun, the General Counsel for Sikhs For Justice (SFJ), expressed his view that India was alarmed and shocked by the success of the Khalistan Referendum campaign, which has garnered support from thousands of Sikhs in the UK, Canada, Europe, and America through voting for Khalistan Referendum.
Regarding the seizure of his property by the NIA, Pannun emphasized that the core issue is not his individual properties but the occupation of Punjab, the land of the Sikh people, by India. He asserts that Punjab's resources are being exploited by Delhi, and he envisions the Khalistan Referendum 2025 as a decisive action that will lead to the creation of the Democratic Republic of Khalistan (DRK), where people of all religions will enjoy equal status, rights, and freedoms.
In 2020, India had requested Interpol to issue a Red Corner Notice (RCN) against Pannun, alleging his involvement in terrorism. However, Interpol rejected this request, citing a lack of evidence linking Pannun to acts of violence or terrorism. Instead, Interpol suggested that India's motive might be related to Pannun's human rights activism and his political campaign for the Khalistan Referendum.
Despite India's repeated appeals to the USA and Canada to take action against Pannun, both governments refrained from doing so due to insufficient evidence and India's inability to substantiate its claims.
Tensions between India and Canada escalated after Prime Minister Justin Trudeau claimed that Canadian security agencies had credible intelligence connecting Indian government agents to the murder of Nijjar, who served as the President of the Khalistan Referendum chapter in Canada under the banner of Sikhs For Justice.
This isn't the first time India has taken action against Pannun; he has faced multiple criminal cases in India over the past few years. The recent actions by the NIA led to the confiscation of Pannun's properties in Chandigarh and Amritsar.
Pannun called on Prime Minister Trudeau to expel India's High Commissioner to Canada, Sanjay Verma, after Trudeau confirmed Indian government involvement in Nijjar's assassination.
Canadian Foreign Minister Mélanie Joly announced the expulsion of Pavan Kumar Rai, the head of Indian intelligence in Canada, as a consequence of these developments, citing a potential violation of Canadian sovereignty.
Pannun reiterated SFJ's belief that Nijjar's assassination was orchestrated by Indian agencies and agents operating in Canada and called for a "Shaheed Nijjar Referendum" in Surrey BC. He urged PM Trudeau to declare Sanjay Verma persona non grata and expel him from Canada, emphasizing the need for accountability for Indian diplomats.