Canadian PM Expelled Indian Diplomat Over Link with Sikh Leader's Murder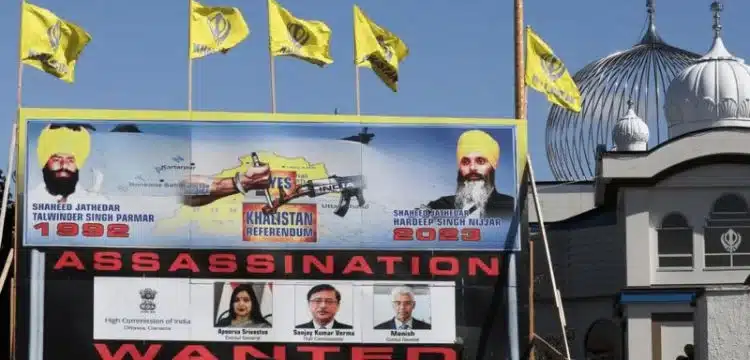 In an official statement made on Monday, Canadian Prime Minister Justin Trudeau revealed that Canadian security agencies have been actively investigating 'credible allegations' regarding a potential connection between agents of the Indian government and the assassination of a Sikh leader in British Columbia in June.
https://twitter.com/IqwinderSGaheer/status/1703871874487263234
Furthermore, the Canadian government announced the expulsion of a diplomat who was identified as 'the chief of India's intelligence agency' operating within the country.
Trudeau, addressing the House of Commons in an emergency statement, emphasized Canada's deep concerns and the importance of preserving Canadian sovereignty.
He mentioned having personally and directly discussed this matter with Indian Prime Minister Narendra Modi during a recent Group of 20 summit in India.
Also Read: UAE Acknowledges Gilgit-Baltistan And Kashmir As Indian Part
The victim of the murder, Hardeep Singh Nijjar, previously declared a wanted terrorist by India, was fatally shot on June 18 in a Vancouver suburb with a significant Sikh population.
Nijjar had advocated for the establishment of an independent Sikh state, while India accused him of involvement in terrorist activities, a charge he denied.
https://twitter.com/melaniejoly/status/1703941038375584223
Tensions between Canada and India have escalated due to the unresolved murder case and Indian discontent over Canada's handling of right-wing Sikh separatists. Foreign Minister Melanie Joly stressed the unacceptability of allegations implicating a foreign government representative in the murder of a Canadian citizen on Canadian soil, leading to the expulsion of the senior Indian diplomat from Canada.
Trudeau reiterated Canada's commitment to the rule of law, the protection of its citizens, and the defense of its sovereignty as top priorities. He called for cooperation from the Indian government in resolving this matter, highlighting ongoing coordination with international allies to address this serious issue.
Trudeau acknowledged the concerns of Canadians, particularly those in the Indo-Canadian community, urging them to remain calm and resolute in their dedication to democratic principles.