Karachi Jail Inmate Sells Art, Sends Rs1m For Umrah Two mother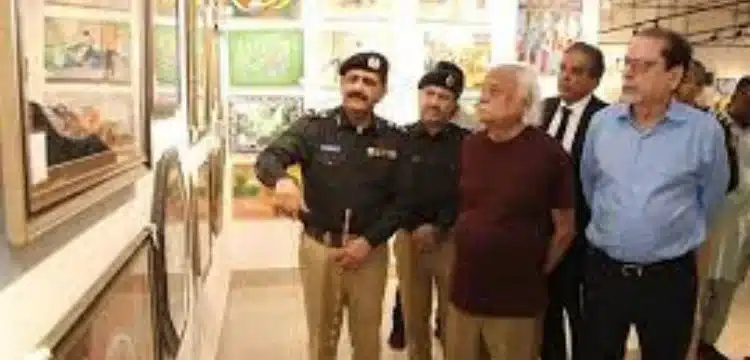 A Karachi Central Jail inmate, imprisoned for kidnapping for ransom, recently sold artwork at the Arts Council of Pakistan's Art and Craft Exhibition, earning Rs1.3 million. From this amount, the prisoner Ijaz sent his mother Rs1 million to fund her Umrah pilgrimage, considering it the result of his hard work. His mother was delighted that her son used his earnings to fulfill her wish.
Additionally, Ijaz contributed Rs300,000 towards his sister's upcoming wedding. ]]
Read more : Muslim Man Jailed For Killing Christian Girl Who Rejected Marriage
He was convicted and sentenced to 25 years in prison for his involvement in a kidnapping-for-ransom case on December 14, 2013, as confirmed by the acting Prisons IG Muhammad Hassan Sehto. Ijaz's artwork was featured alongside pieces by other incarcerated individuals at the Arts Council of Pakistan in Karachi.