Planning Minister Reconfirms Commitment To Accelerate CPEC Projects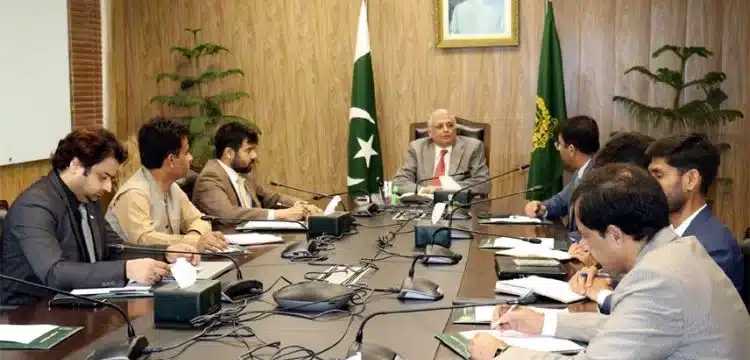 Sami Saeed, the Minister for Planning, Development, and Special Initiatives, has restated Pakistan's dedication to expediting the ongoing projects of the China-Pakistan Economic Corridor (CPEC). He made this statement during a meeting with Yu Bo, the Chairman of China Overseas Port Holding Company (COPHC).
Saeed emphasized that Gwadar is the central component of CPEC and a gateway to prosperity for both Pakistan and the region. He explained that efforts are underway to transform Gwadar into a world-class port and logistics hub, which will generate new employment opportunities and economic growth for the people of Pakistan.
Read more : Pakistan and China Forge Stronger Ties in CPEC: ML-1 Project to Accelerate
Furthermore, he reiterated Pakistan's commitment to addressing any outstanding issues related to CPEC as a top priority, with a high-level mechanism in place to handle concerns as they arise.
Yu Bo provided an update on the progress of the Gwadar Free Zone and Gwadar Free Port, emphasizing their importance within the CPEC framework. He noted the completion of the initial stages of Gwadar's port and city development, along with the Gwadar Free Zone, as a significant achievement under COPHC's decade-long management. He highlighted how Gwadar has evolved from a modest village into a modern city equipped with cutting-edge technology.
Both sides reaffirmed their commitment to enhancing cooperation in this regard.