Honda CD 70 2024 Zero Markup, September Installment Update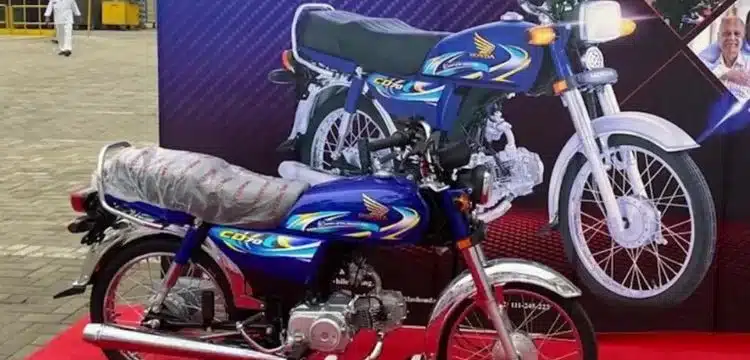 The Honda CD 70 has consistently been a top-selling model, maintaining its dominance on the streets. In response to its continued success, the Japanese auto giant introduced the 2024 model without specifying release dates.
The Honda 70 has seen several updates and remains a market leader with strong resale value in Pakistan. Due to frequent price increases by Honda and other auto companies, driven by parts shortages and currency devaluation, people are now seeking convenient motorcycle leasing options. In response, Atlas Honda Limited (AHL) has introduced a zero markup installment plan for the Honda CD 70.
Read more : Yamaha YBR125 Price In September 2023 In Pakistan
The price of the 2024 Honda CD 70 in Pakistan is set at Rs157,900. This installment plan offers attractive options for potential buyers.
| | |
| --- | --- |
| Honda CD 70 Price Rs157,900 | Monthly Installment |
| 3 Months Installments | Rs52,630 (zero markup) |
| 6 Months Installments | Rs26,315 (zero markup) |
| 9 Months Installments | Rs20,465 |
| 12 Months Installments | Rs16,080 |
| 18 Months Installments | Rs11,700 |
| 24 Months Installments | Rs9,500 |
| 26 Months Installments | Rs7,320 |