Yamaha YBR125 Price In September 2023 In Pakistan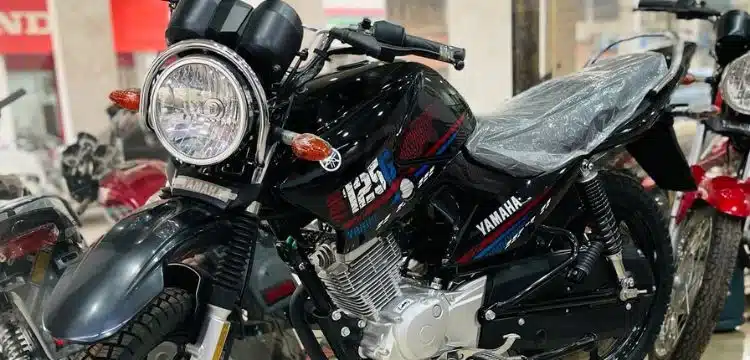 The Yamaha YBR 125 is a renowned motorcycle from Yamaha, combining a sporty aesthetic with uncompromising performance. Yamaha has replaced the carburetor system in the YBR 125 with a fuel injection system, a move that has allowed it to maintain its position as one of the top-selling bikes in its category despite fierce competition.
This motorcycle boasts several features, including self-start functionality, stylish alloy rims, a modern speedometer with a fuel gauge indicator, and a large headlamp. Its air-cooled engine has the capacity to generate 10.7 bhp at 7,500 rpm. With a fuel tank capacity of approximately 13 liters, its overall dimensions measure 1975 x 745 x 1080 mm, with a seat height of 775 mm.
Read more : The new price of the Yamaha YBR 125 model has finally been revealed.
For those interested in the pricing, as of the latest update, the Yamaha YBR 125 is priced at Rs419,000 in Pakistan. Additionally, the Yamaha YBR 125G is available at Rs436,000, while the YBR 125G Matte Gray variant is priced at Rs439,000. Furthermore, the Yamaha YB 125Z is priced at Rs380,500, and the Yamaha YB 125Z-DX is available at Rs408,000.
Regarding mileage, the Yamaha YBR 125 offers a fuel efficiency range of 35 km per liter to 42 km per liter.