Help Moiz Shaukat Fight Rare Medical Condition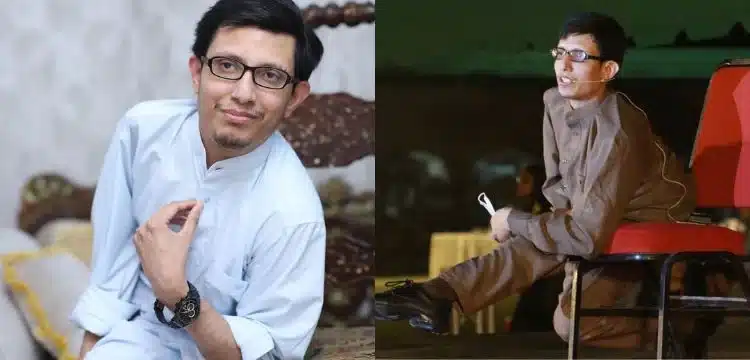 Moiz Shaukat is currently battling a critical medical condition known as fibrodysplasia ossificans progressiva (FOP). This condition involves the rapid and painful formation of bone within soft tissues, resulting in severe limitations to his ability to eat, move, and even breathe without enduring excruciating pain.
Given the urgency of his situation, we urgently appeal for donations to help alleviate his suffering and ensure he receives the necessary treatment.
Details: Moiz Shaukat's condition, FOP, is exceptionally rare and incapacitating, as soft tissues progressively transform into bone, causing severe mobility constraints and agonizing pain.
Also Read: Dr. Arooba Batool Seeking Donation For Moiz Shaukat's Worse Health Conditions
As his condition deteriorates rapidly, financial support is urgently required to cover his treatment expenses.
The treatment for FOP is unavailable in Pakistan, necessitating access to specialized care in the United States.
Here's How you can help:
1. Bank Transfer:
Habib Bank Limited (HBL) Account Number: 12487901858003
IBAN: PK28HABB001248790185800
2. Mobile Wallets:
Easy Paisa/Jazzcash: 03321149952
Your generous contributions are greatly appreciated in our mission to make a difference.
Contact Number: 03221868607
Our objective is to raise 2 Crores (20 million Pakistani Rupees) to facilitate Moiz Shaukat's treatment in the United States, where specialized medical expertise for FOP is accessible.
We represent Moiz Shaukat's best chance for relief from his harrowing condition, and our combined efforts can make a substantial difference in securing the critical treatment he desperately needs.