Dr. Arooba Batool Seeking Donation For Moiz Shaukat's Worse Health Conditions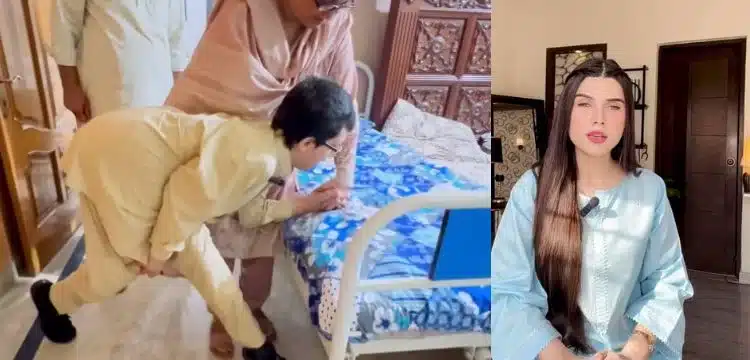 Dr. Arooba Batool seeking donation for worse health condition of Moiz Shaukat. Moiz Shaukat is motivational speaker who need 2 Crore for his surgery of FOP in US.
Dr. Arooba is the one who always remain in front to help the needy ones with treatments raises her voice for the patients like Moiz.
Also Read: Jackie Chan: No Inheritance for Son, Encourages Self-Earning
She shared a video on her official Instagram handle saying,
Our very dear @moizshaukatofficial is suffering from a condition called fibrodysplasia ossificans progressiva ( FOP ). Due to the rapid progression of his condition his pain is getting worse by the minute. He can't eat, move or even breathe without feeling intense pain. Imagine living in his body for a second and imagine the pain he is suffering from.
To donate:
1. Account name: Moiz & Mahnoor Shaukat
Account no: 12487901858003
Bank: Habib Bank Limited (HBL)
IBAN: PK28HABB0012487901858003
2. Easy Paisa/Jazzcash Account: 03321149952
He needs our help now! Please share this with as many people as you can so we can raise 2 Crores for his treatment in USA ( as there is no treatment available in our country ).
We are his only hope!