Health Ministry and NADRA Launch 'Mera Sehat Card' App to Improve Healthcare Access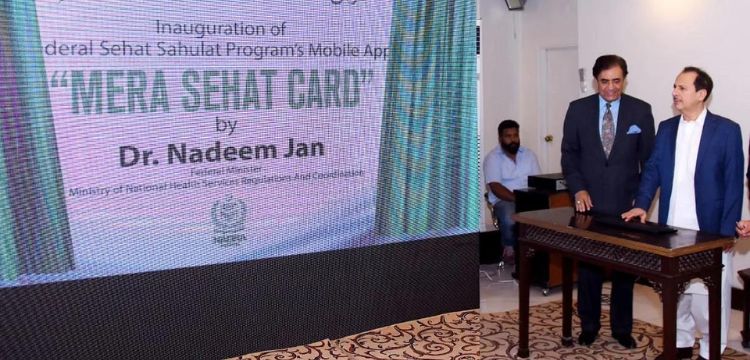 In a bid to ensure widespread access to healthcare services for citizens, the Health Ministry and the National Database and Registration Authority (NADRA) have jointly unveiled the 'Mera Sehat Card' smartphone application.
The introduction of this mobile application is designed to address the challenges faced by beneficiaries of the healthcare program when seeking medical assistance.
The application provides easy access to comprehensive information about eligible citizens, including their treatment history, available balances, and family details.
Initially, only permanent residents according to NADRA records in Islamabad, Azad Jammu and Kashmir, Gilgit-Baltistan, and District Tharparkar are eligible to use the application.
Also Read: Sindh Health Authority Issues Guidelines For Pink Eye Cases
Caretaker Federal Minister for Health, Dr. Nadeem Jan, has expressed the government's commitment to expanding access to the Mera Sehat Card for all citizens in the near future. During the app's launch event, the Minister underscored the government's dedication to leveraging technology to enhance healthcare services.
Dr. Nadeem Jan further highlighted the Sehat Sahulat Program's pioneering role in incorporating technology into healthcare.
Muhammad Arshad, CEO of the Federal Sehat Sahulat Program, provided insights into the application's features, including a streamlined eligibility verification process for beneficiaries to confirm their entitlement to healthcare benefits.
Additionally, the app integrates with Google Maps to assist users in locating healthcare facilities, and a Frequently Asked Questions (FAQs) section has been included to address common inquiries and concerns.