Hashoo Group Appoints Mohammad Ali Ibrahim as Vice President of Marketing & Communications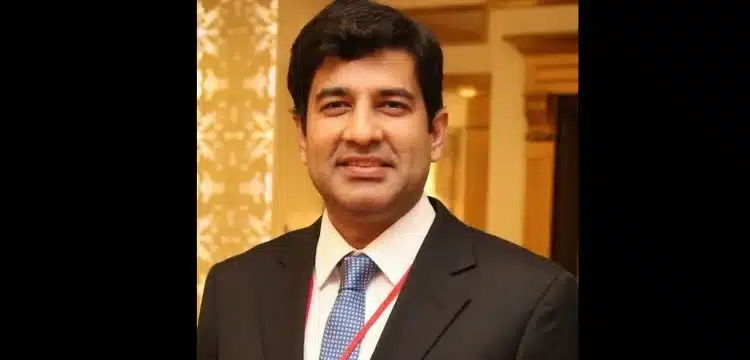 Hashoo Group, a leading conglomerate with diverse business interests spanning national and international markets, has announced the appointment of Mohammad Ali Ibrahim as its Vice President of Marketing & Communications. In his new role, Mr. Ibrahim will report directly to Deputy Chairman and CEO of Hashoo Group, Murtaza Hashwani.
Established in 1960 by Mr. Sadruddin Hashwani, Hashoo Group is Pakistan's premium conglomerate known for its extensive business portfolio. The Group owns and operates renowned brands such as Pearl-Continental Hotels & Resorts, PC Legacy, and Hotel One. Additionally, Hashoo Group has interests in information technology, investment, minerals, commodity trading, travel and tourism, and real estate sectors.
With over 17 years of professional experience in marketing, project management, communications, and sustainability, Mohammad Ali Ibrahim brings a wealth of expertise to his new role. Prior to joining Hashoo Group, he served as the Head of Marketing & Communications at Mobilink Bank, a leading digital microfinance bank in Pakistan with over 40 million mobile wallets. Mobilink Bank is part of the VEON Group, a global digital operator serving seven countries.
Also Read: Faryal Fareed Appointed First Ever Woman SSP In Balochistan
During his tenure at Mobilink Bank, Mr. Ibrahim successfully developed and executed comprehensive marketing, corporate communications, and sustainability strategies. These efforts aimed to increase brand and product visibility, expand customer outreach, and solidify the bank's position as an industry leader in digital banking, SMEs & women empowerment, and sustainable development in Pakistan. He also provided strategic guidance to senior management on thought leadership, digital financial services, and stakeholder engagement.
Previously, Mr. Ibrahim held the role of Stream Head Digital Communications – Internal & External at Jazz, Pakistan's leading mobile operator and an affiliate of Mobilink Bank. In this capacity, he played a pivotal role in transforming corporate communications into a business-critical function.
In his latest position at Hashoo Group, Mohammad Ali Ibrahim will lead the marketing and communications function. His primary objectives include strengthening the market presence of various business verticals, enhancing brand visibility, and overseeing sustainability initiatives.
Mr. Ibrahim holds a Master's degree from Lahore University of Management Sciences (LUMS) and has enriched his professional background with international training experiences in the Netherlands, France, and South Africa, further enhancing his global perspective and expertise.
Hashoo Group looks forward to benefiting from Mohammad Ali Ibrahim's extensive knowledge and leadership as it continues to expand its presence and impact in diverse sectors.