Faryal Fareed Appointed First Ever Woman SSP In Balochistan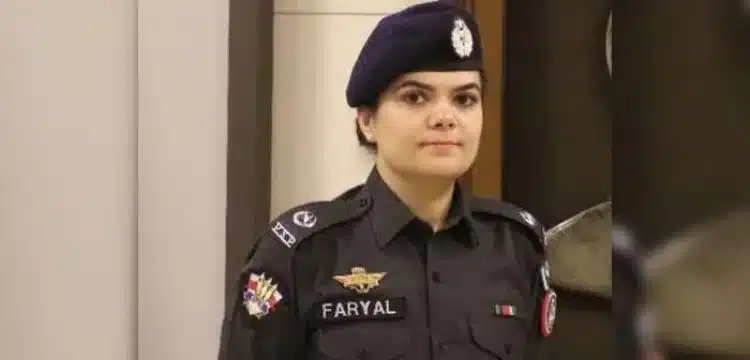 A significant moment in the history of Balochistan occurred when a woman assumed the position of Senior Superintendent of Police (SSP) in Jaffarabad. Faryal Fareed, originally hailing from Haripur in Khyber Pakhtunkhwa, officially took on this role on September 1.
Upon her arrival at the Jaffarabad district police office, she received a warm welcome from the police officers, who greeted her with flowers and salutes. Her first order of business as SSP was to hold a meeting with her team.
Also Read: Multan Sultan Appoints Hijab Zahid The First Female General Manager
Jaffarabad, situated on the border, has always presented challenges in maintaining safety on the National Highway. What's truly remarkable is that SSP Faryal holds the distinction of being the first female police officer in Pakistan's Police Service to be awarded the "Sword of Honour."
This recognition was bestowed upon her in 2018 when she served as an Assistant Superintendent of Police (ASP) due to her exceptional performance during her training at the National Police Academy.
Interestingly, Faryal's husband, Dr. Sami Malik, is also a member of the police force and coincidentally assumed the position of Naseerabad SSP at the same time Faryal became the SSP of Jaffarabad.