Firdous Ashiq Awan Shares Unexpected Facts About Shoaib-Sania's Wedding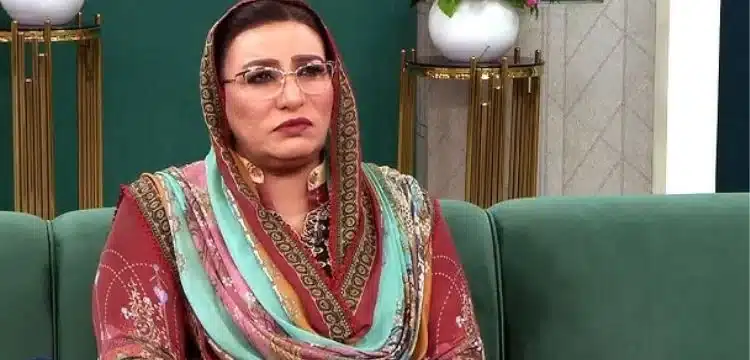 Former Federal Minister Firdous Ashiq Awan has once again commented on the marriage of Pakistani cricketer Shoaib Malik and Indian tennis player Sania Mirza.
Although rumors of their separation have circulated, neither party has officially confirmed it. Awan, however, seems convinced that their marriage is in trouble and may no longer exist. She even mentioned an incident from when she attended their wedding.
Read more : Ansha And Shaheen Afridis Wedding Dates Revealed
Awan stated during a television appearance, "I had a feeling this marriage was in trouble from the beginning, and I warned Shoaib that he was getting into a difficult situation."
She recalled an unpleasant incident from the wedding in Hyderabad, India, saying, "We all wanted to take pictures with the newlyweds during the ceremony, but Shoaib's mother-in-law prevented the cameraman."
"When I informed Shoaib, he was surprised and signaled to the cameraman to allow these guests to take pictures since they had come all the way from Pakistan," she added.
"But everything fell apart when we realized that Shoaib's mother-in-law had instructed the cameraman to seek her approval before taking any pictures and didn't allow others to take photos without the family's consent," Awan explained.
Awan then mentioned that the Pakistani guests, including herself, asked the photographer to send approved pictures later, which required them to wait for a long time.
She concluded by saying to Shoaib, "You're married but caught in a difficult situation."