Starlink Not Launching In Pakistan Despite PM's Approval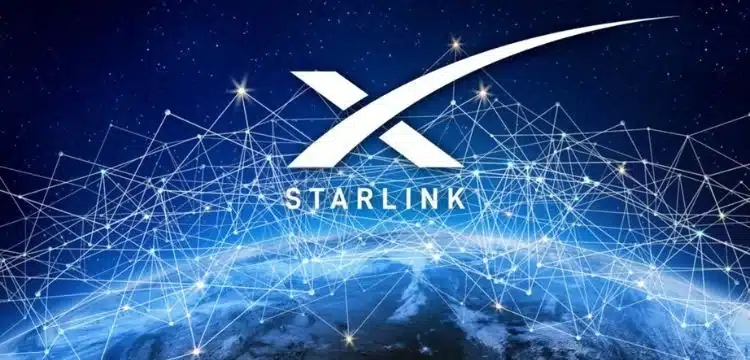 While Caretaker Prime Minister Anwaar-ul-Haq Kakar has granted approval to the Ministry of Information Technology and Telecommunication for the launch of Starlink Internet Services in Pakistan, the company has not yet completed all the necessary terms, conditions, and government policy-related formalities.
According to official sources, the current evaluation involves relevant stakeholders, including law enforcement agencies, assessing the new satellite technology deployed by Starlink in Low Earth Orbit. It's noteworthy that no South Asian country has granted permission for Starlink to operate within its satellite space, and the technical features are currently undergoing evaluation.
Caretaker Federal Minister for Information Technology and Telecommunication, Dr. Umar Saif, claimed that Prime Minister Kakar approved the Ministry of Information Technology and Telecommunication's plan to enhance exports, bring Starlink and PayPal to Pakistan, and improve connectivity throughout the country.
Also Read: Starlink Satellite Broadband is now officially registered in Pakistan.
However, Starlink's business model involves fee payments in USD and takes a non-collaborative approach with country-specific satellite programs. It incorporates unique technology features such as laser communication between satellites and the development of global roaming, as stated in Starlink's tweets.
These aspects have raised concerns about potential conflicts with the current regulatory framework, as highlighted by critical analysis from various technical experts.
The Ministry of Information Technology and Telecommunication, in collaboration with the Pakistan Telecommunication Authority (PTA), is actively engaged in discussions with all stakeholders regarding the technical details submitted by Starlink. These details are currently under evaluation by relevant forums, including SUPARCO.
Previosly: PTA has not allowed Elon Musk's Starlink yet, to operate in Pakistan.
The process of obtaining a license to operate in Pakistan will be overseen by the PTA, pending final approval from the Government and in adherence to existing regulatory provisions.
The Long Distance and International (LDI) and Local Loop (LL) licensees of PTA allow for the provision of satellite-based telecommunication services in the respective licensed regions. Starlink Internet Services Pakistan (Pvt) Ltd (Starlink), owned by Starlink Holdings Netherlands BV, applied for an LDI license for Pakistan on February 24, 2022, along with 14 LL licenses for all Telecom Regions of Pakistan on April 29, 2022.
All stakeholders have been informed, and the Starlink case is being analyzed from a technical perspective on a non-exclusive, non-interference, and non-protection basis.
Starlink Internet Services Pakistan (Pvt) Ltd (Starlink) approached PTA for permission to operate in Pakistan. It's important to note that traditional satellites in Pakistan operate in Geo Stationary Orbit (GSO) at an altitude of 36,000 km. In contrast, Starlink operates in Low Earth Orbit (LEO) at altitudes ranging from 250 to 500 km, providing low-latency connectivity.
Starlink/SpaceX satellites can communicate with multiple Ground Stations simultaneously, and conversely, one ground station can connect to many Starlink satellites. Satellite-to-satellite connectivity is also achieved through laser technology to effectively expand its coverage.
Typically, internet bandwidth is accessed from ground stations within the country. With Starlink, optical fiber cable bandwidth is up/downlinked through space stations, and internet services are provided to end-users in the country.
Officials have noted that this technology is still in its early stages, and further advancement has been hampered by certain security concerns. Currently, SpaceX's Starlink is utilizing a beta version that is not yet fully secure.