Federal Cabinet Approves Privatization of Debt-Ridden PIA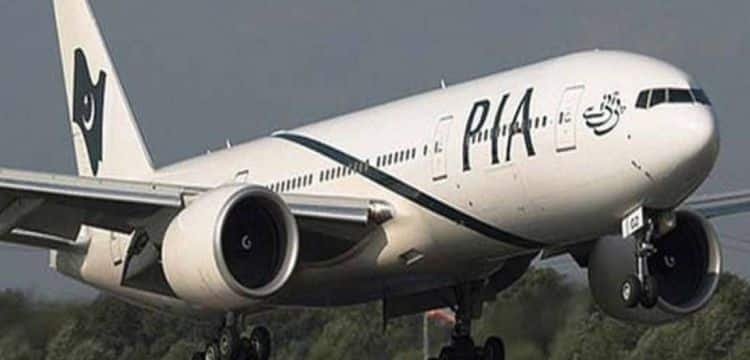 On Wednesday, the federal cabinet officially granted approval for the privatization of Pakistan International Airlines (PIA), which has been grappling with significant debt. Caretaker Information Minister Murtaza Solangi, addressing the media after the cabinet meeting, confirmed that the decisions made during the sessions held on January 21 and 28 had been ratified by the cabinet. This encompassed the decision to privatize PIA.
Solangi, joined by interim Privatization Minister Fawad Hassan Fawad, further disclosed that the cabinet had also given the green light to engage financial advisory services to facilitate the sale of PIA.
Also Read: World Bank In talks Regarding Privatizing PIA
Fawad stressed the necessity of selling the national airline, citing the alarming overall losses amounting to Rs. 750 billion, equivalent to a staggering monthly deficit of Rs. 12.7 billion. He pointed out that PIA's fleet consisted of 37 aircraft, with 15 of them currently grounded, resulting in substantial financial losses incurred in operating only 22 planes.
Fawad assured that the privatization process would not lead to the dismissal of any airline employees.
Also Read: PIA Faces Rs. 38 Billion Loss Due to Extended Aircraft Grounding
Previously, Fawad had articulated that the privatization of PIA aimed to strengthen the country's aviation sector. He underscored that the government had allocated Rs. 2.542 trillion to support state-owned enterprises (SOEs) running at a loss between 2018 and 2022. He emphasized the significance of privatizing these loss-making SOEs to enable them to effectively compete in the ever-evolving global economy.
By the end of June 2023, PIA had accrued losses amounting to Rs. 713 billion, which included Rs. 263 billion in debt, along with an additional Rs. 13 billion secured through government-backed bank guarantees. Additionally, the government had allocated Rs. 150 billion from its own resources to support the airline.