Fayyaz Shah, Influential Pir Of Ranipur, Arrested In Fatima Murder Case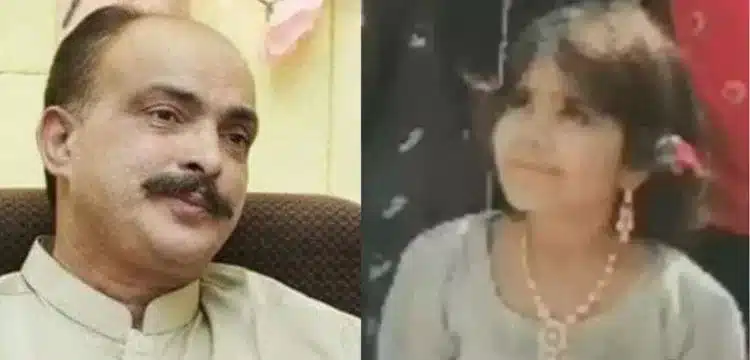 In Khairpur, the heart-wrenching murder of a young housemaid named Fatima Furiro, committed by a powerful landlord in Ranipur, has evoked strong condemnation and prompted action from authorities. In a recent development, the Khairpur police have apprehended Pir Fayyaz Shah, who is considered a co-accused in the murder case.
This case involving a young, impoverished child worker has sent shockwaves throughout the country. The 10-year-old girl was subjected to brutal sexual assault and torture over an extended period, as indicated by the postmortem report.
Read more : Woman Arrested in Islamabad for Smuggling over 8 KG of Opium
The tragic demise of Fatima occurred in the residence of Asad Shah, and a video capturing her tragic death went viral on social media, sparking widespread outrage online.
Despite the influential family's efforts to downplay the case, influential spiritual leader Fayyaz Shah was taken into custody while he was returning from a press conference. During the press conference, the co-accused expressed sorrow over Fatima's death and alleged that family members of the deceased were making accusations under the influence of politicians. He called upon IG Sindh and other investigative agencies to conduct a transparent inquiry into the matter.
Initially, Fayyaz Shah had been implicated in the case for providing shelter to Fatima in his home as a domestic helper, but he later handed the girl over to his daughter, Hina Shah.
Previously, Shah had obtained interim bail from the Sindh High Court in Hyderabad, while his son-in-law Pir Asad Shah was already in police custody. Fayyaz Shah's daughter and wife are currently at large, and the police are conducting raids to locate the missing individuals from this influential family.