Azerbaijan's First Direct Flight Arrives At Lahore Airport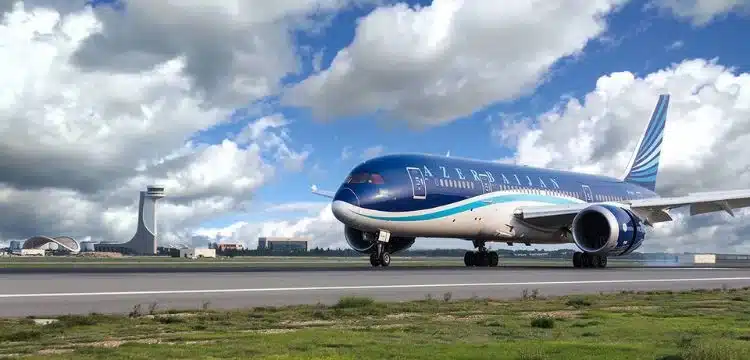 Azerbaijan's inaugural flight to Pakistan marks a significant milestone in their bilateral relationship. The launch of direct routes connecting Islamabad, Baku, and Lahore holds promise for enhancing ties, particularly in tourism and international transport, while also strengthening diplomatic connections.
The first flight touched down at Lahore's Allama Iqbal International Airport at 11:36 pm, receiving a water cannon salute. The interim aviation minister extended a warm welcome, expressing optimism about bolstering bilateral relations.
Read more : Another International airline set to start direct flights to Pakistan.
Direct flights from Baku will serve Islamabad, Lahore, and Karachi, with schedules as follows: Wednesdays and Saturdays to Islamabad, Mondays and Fridays to Lahore, and Thursdays and Sundays to Karachi. These cities, rich in history and culture, hold great appeal for visitors from Azerbaijan.