Energy Minister Ensures No Reduction in Solar Net Metering Rates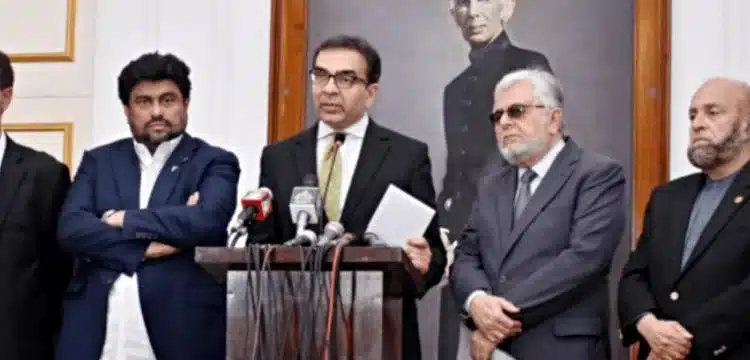 In a recent press conference, Energy Minister Muhammad Ali made a clear and decisive statement regarding the government's stance on solar net metering rates. He emphasized that the caretaker government has no intentions of lowering these rates.
The minister outlined the government's primary focus, which is to reduce electricity rates across the board. This objective is being pursued vigorously through a nationwide crackdown against power theft, a crucial step in achieving more affordable electricity for all.
Minister Ali also shed light on another contributing factor to higher electricity bills in recent times—the fluctuating dollar rate in July. These external economic factors have had an impact on consumers' bills, and the government is actively addressing these issues.
Also Read: Energy Ministry Takes Legal Action Against 1,914 Power Theft Cases
In an effort to further support businesses and traders, the government is set to unveil a 'special electricity tariff' before October 31, 2023. This initiative aims to provide relief and foster economic growth.
Additionally, the minister revealed that the caretaker government is taking proactive measures to ensure an uninterrupted gas supply for industries during the winter season, ensuring the smooth operation of businesses.
It's important to note that net metering units currently constitute less than 1 percent of the total energy purchased by Distribution Companies (DISCOs). However, the economic advantages of net metering are substantial. This includes displacing costlier electricity from distribution companies, saving foreign exchange, and addressing inefficiencies in the grid.
Minister Ali's statement reaffirms the government's commitment to providing affordable and reliable electricity while fostering economic growth and sustainability in the energy sector.