Dollar Reaches Its All Time High In Pakistan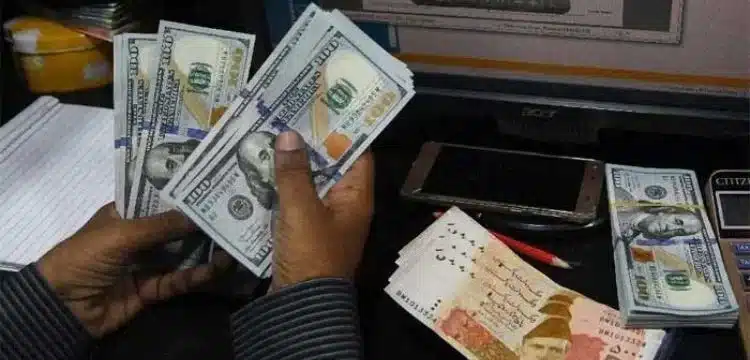 KARACHI – The Pakistani rupee faced continued strain against the surging US dollar, sliding by Rs0.30 before noon on Tuesday in the inter-bank market.
In intraday trading, the domestic currency was noted at 303.35, marking a further drop of Rs0.30. This led to a widening gap between the interbank and open market rates.
Earlier this week, the PKR had reached an all-time low of 303.05 against the US dollar in the inter-bank market.
Read more : Dollar Hits Historic 300 Mark For The First Time
The Pakistani currency has been enduring pressure due to reduced inflows and an expanding current account deficit.
Experts posit that the rising imports are exerting pressure on the local currency, driven by heightened demand for USD for foreign purchases.
In the open market, the rupee surpassed all previous records and hovered above Rs322.
After the dissolution of the PDM government, the Pakistani currency had devalued by more than Rs15 against the dollar in retail transactions, as the former government lifted all import restrictions in accordance with IMF directives.