Dollar Hits Historic 300 Mark For The First Time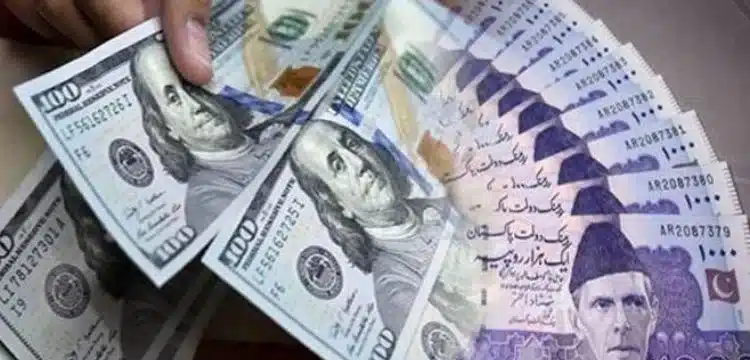 The Pakistani rupee's historic downward trend against the US dollar continued on Thursday morning, as it experienced further depreciation.
At the beginning of Thursday's trading session, the dollar broke previous records, surpassing the Rs300 mark in the interbank market for the first time ever.
The US currency gained an additional 58 paisas, reaching the milestone of Rs300.22 in the interbank market.
Read more :Dollar reaches Rs300 against pkr in open market
In the open market, the US dollar had already crossed the 300 mark a few days prior.
The "dollar mafia" has also capitalized on this situation.
Within just two weeks, the dollar has increased by a significant Rs13 in the interbank market. In the open market, during the caretaker government's two-week period, the currency has risen by Rs18.
Additionally, the open market saw a further increase of Rs3, reaching a value of Rs315.
On the previous day, the US dollar maintained its historic high rate in the Pakistani currency market. Wednesday's trading session commenced with another rise in the dollar's value.
According to the State Bank of Pakistan, the dollar gained 63 paisas in the interbank market, trading at Rs299.63.
Read more : Pakistani Rupee Declines for Fourth Consecutive Day Against US Dollar
In the open market, the US currency strengthened by an additional Rs3, trading at Rs310.
On Tuesday, the US dollar achieved its highest point in the history of Pakistan's open market. It surged by Rs8 to trade at Rs312.
Moreover, in the interbank market, the dollar gained Rs1.87 on Tuesday afternoon, currently being traded at Rs299.