Dive into the Minds of Serial Killers: Mindhunter, the Must-Watch Crime Thriller Series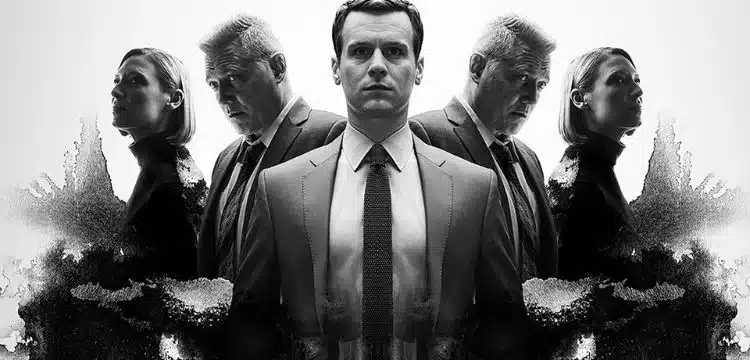 In the ever-expanding world of crime thrillers, there's one series that stands head and shoulders above the rest: Mindhunter. If you're a fan of psychological crime dramas that keep you on the edge of your seat, this show is an absolute must-watch. Prepare to be immersed in a gripping narrative that explores the origins of criminal profiling and delves deep into the chilling minds of some of the most notorious serial killers in history.
A Fascinating Exploration of Criminal Profiling
Mindhunter takes you on a thrilling journey back to the early days of criminal profiling, a groundbreaking field within the FBI. The series follows the relentless pursuit of knowledge by two FBI agents, Holden Ford (played by Jonathan Groff) and Bill Tench (played by Holt McCallany). Their mission? To interview serial killers behind bars in an attempt to uncover the darkest corners of the human psyche. By understanding the motives, experiences, and general psychology of these criminals, they hope to shed light on unsolved cases and prevent future atrocities.
Meet the Unsung Heroine: Wendy Carr
While Ford and Tench are the face of this enthralling pursuit, they are not alone in their quest for understanding. Enter Wendy Carr (portrayed by the talented Anna Torv), a brilliant psychologist who is often underestimated but proves to be an invaluable asset to the team. Carr's expertise helps the agents build the necessary resources that future generations of law enforcement can use to profile and catch killers.
Also Read: Experience the Captivating Fantasy Series on Netflix: Outlander
An Intense Atmosphere and Intriguing Concepts
Mindhunter offers viewers an intense atmosphere that's not for the faint of heart. It's a series that will have you on the edge of your seat, unable to look away. The show's commitment to psychological accuracy and meticulous attention to detail make it an enthralling experience for those who crave intellectual stimulation alongside their crime drama fix.
The Real Stars: Fictionalized Versions of Infamous Serial Killers
One of the undeniable highlights of Mindhunter is the chilling portrayal of infamous serial killers. The agents' interviews with these individuals offer a unique, bone-chilling insight into their twisted minds. Among the lineup of sinister figures are fictionalized versions of real-life killers, including David Berkowitz (also known as Son of Sam) and Charles Manson. These encounters will leave you both fascinated and disturbed, as the series brilliantly blurs the lines between fiction and reality.
In a television landscape filled with crime dramas, Mindhunter stands out as a masterpiece that offers not only suspense but also a deep exploration of the human psyche. If you're looking for a series that will keep you hooked from the very first episode and leave you contemplating the complexities of criminal behavior long after the credits roll, then Mindhunter is your next binge-worthy obsession.
Don't miss your chance to step into the shoes of FBI agents on the brink of discovering groundbreaking insights into the world of crime. Watch Mindhunter, and prepare to have your mind twisted and your nerves tested like never before. It's more than just a series; it's an unforgettable journey into the darkness of the human soul.