Haris Rauf Reveals His Injury Update Ahead of World Cup 2023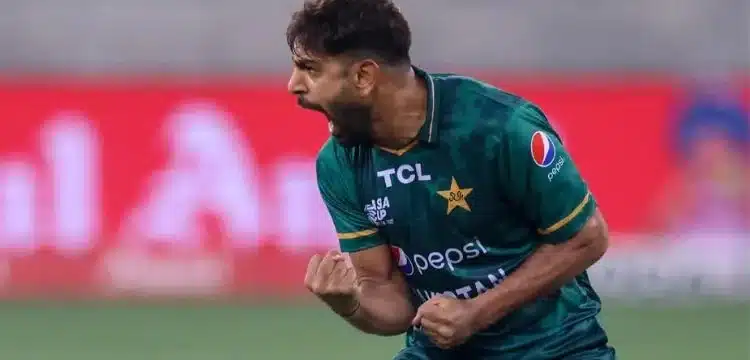 Prominent fast bowler Haris Rauf has expressed his newfound confidence in his improved fitness as he prepares for the upcoming 2023 World Cup, which is set to be held in India.
During the Super 4s match against India in the Asia Cup, Rauf experienced discomfort in his right side, leading him to refrain from bowling on the reserve day of the match.
In a media interaction held in Lahore, Haris Rauf conveyed his revitalized physical condition and stressed his commitment to achieving success as a team rather than pursuing personal accolades.
The right-arm fast bowler underscored the importance of representing his country in this prestigious event, slated to commence on October 5 in India.
Also Read: ICC Announces Attractive Prize Money for 2023 World Cup
"Participating in any tournament on behalf of your nation holds immense significance. I am in better shape than ever before, and we have faith in our team's capabilities," remarked Haris Rauf.
It's noteworthy that the Rawalpindi-born speedster has been an indispensable member of the national squad for white-ball cricket, consistently delivering strong performances.
Rauf, aged 29, stood as Pakistan's top wicket-taker in the recently concluded Asia Cup until he was sidelined for the final Super 4s match.
The Pakistani team, known as the Men in Green, will initiate their campaign in the 2023 World Cup against the Netherlands in the competition's second match on October 6.